Best Swim Lessons in Charlotte
With a pool in many neighborhoods and backyards, plus the beautiful North Carolina beaches, most Charlotte families find themselves around water regularly. Swimming is the only sport that can save your child's life, which is the most crucial reason for signing your children up for swim classes. Drowning is still one of the leading causes of accidental death in children, so knowing how to swim is a necessary life skill. It's important to remember that children who appear to be comfortable in the water aren't always good swimmers. Swim classes will teach your children how to be safe around water and help prevent drownings due to a lack of knowledge.  Swimming is a lot of fun for people of all ages and abilities, but children especially enjoy getting in the water and having a good time. Swimming is an excellent way for children to improve their health and well-being. Whether you want to get your kids more active or teach them the basics of swimming, we've compiled this list of the best swim classes for kids in Charlotte.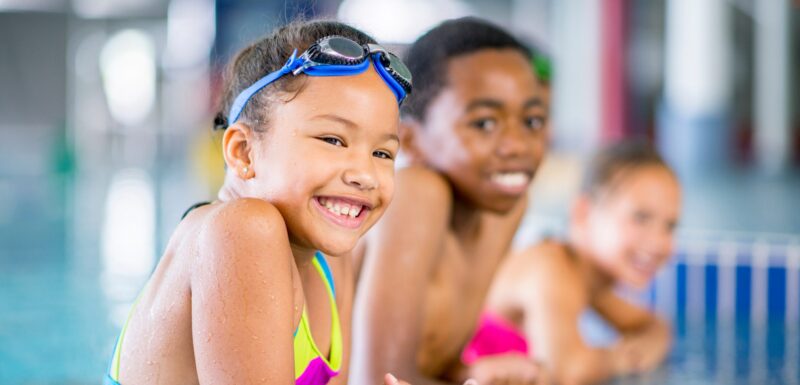 Swimming can be a low-impact workout because of the water, so children are less likely to get injured when they play in pools compared to other sports. Swimming is a full-body sport that stimulates the muscles in the body and increases cardio fitness. It also helps children relieve stress and anxiety through exercise, which can help them stay in a better mood. If you don't know any other way to get your kids to listen to you around the water, try taking them to a swim class. Charlotte has several options for parents who want their children to learn the basics of swimming. Kids can learn to survive a summer drowning accident by taking indoor classes in the fall and winter months. The following ten swim schools in Charlotte will teach how kids can protect themselves from danger in the water, identify potential hazards, and much more.
---
British Swim School
South Tryon 
4800 South Tryon St.
Charlotte NC, 28217
Phone: 704.440.3560
Piper Glen 
5110 Piper Station Dr
Charlotte NC, 28277
Phone: 704.440.3560
Ballantyne
12325 Copper Way
Charlotte, NC 28277
Phone: 704.440.3560
Whether you want to introduce your infant to the water, advance your child's swimming skills, or are an adult who wants to learn how to swim, British Swim School offers a variety of swimming classes for all ages and skill levels. At the core of our program – and the reason we do what we do – is our mission of ensuring that every person, regardless of age or ability, has the opportunity to become a safe and happy swimmer. At British Swim School, we do this through our fun and gentle teaching methods, the conversations we have with our students and parents about water safety, and the partnerships we've created that keep us at the top of the game. One of the most unique pieces of our curriculum is Survival Week, where we encourage students to come to lessons in their clothes. Students learn better in SMALL GROUPS, that's why British Swim School's water survival classes are 4:1 max.  –
www.britishswimschool.com
---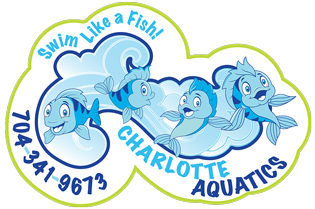 Charlotte Aquatics
7835 Little Avenue
Charlotte, NC 28226
Phone: 704.341.9673
At Charlotte Aquatics, our company culture is centered around the 3 C's: comfort, confidence and competence. When a child masters the 3 C's of swimming it translates into a lifetime of fun and exercise. Every member of our staff is a dedicated professional who genuinely cares about the students they instruct. We make children safer, healthier, and smarter!™ Since 1996, we have had the privilege of providing over 70,000 swim lessons! Our child-focused approach builds trust that enables your child to become not only comfortable but confident and competent in the water. With our Baby Bonding Class, Charlotte Aquatics starts introducing babies to the water at the age of three months. Without parent and child classes, their formal swim instruction begins at six months old. Acclimatization to the water, safety, and the fundamentals of swimming are covered. Group courses cost $22 per person, while private sessions cost $49 per person. – www.charlotteaquatics.com
---

Goldfish Swim School
13403 S Ridge Drive
Charlotte, NC 28273
Phone: 704.946.8144
Goldfish Swim School is committed to helping children reach their full potential while parents relax in our air-conditioned viewing galleries. Our swim lessons in Charlotte are designed to boost your child's cognitive growth while he or she has a blast in our shiver-free water. Goldfish Swim School was created by parents, for parents, with this goal in mind — to give kids the platform to build essential life skills that will help them make waves in life. We've created an inviting and safe place where kids overcome their fears, learn to swim, respect the water and have lots of fun while doing it. Goldfish Swim School offers classes to swimmers of all ages and levels with the choice to take group, semi-private or private lessons. The student-to-teacher ratio in group classes is 4:1 here. Family Swim Time is also offered. Kid's as young as 4 months can be given lessons with a parent. The classes that are specifically for infants and toddlers can be attended through parent-assisted programs, or without the involvement of an adult. – www.goldfishswimschool.com
---

Aqua-Tots Swim School
Myers Park Location
2935 Providence Rd., Ste. 105
Charlotte, NC 28211
Phone: 704.585.8155
Ballantyne Location
11926 Providence Rd. W., Ste. E-4
Charlotte, 28277
Phone: 704.612.4646
Moms in Michigan, dads in Dubai and parents in Panama all want the same thing: safety and security for their families. That's why we're here to give children all over the world the skills they need to remain safe in and around the water. Whether moving through swim levels or building a business, we are committed to treating all people with the same intentional care and support that we offer to our swim school families and franchise owners. – www.aqua-tots.com
---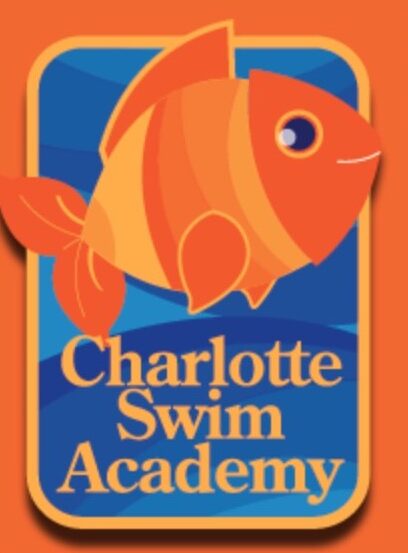 Charlotte Swim Academy
9315-A Monroe Road
Charlotte, NC, 28270
Phone: 704.846.5343
Charlotte Swim Academy opened it's doors in 1991 and since that time has coached over 25,000 students to be successful swimmers. Many Swim Academy graduates have gone on to become college level competitive swimmers. We feel privileged to serve hundreds of families in the greater Charlotte area and are now excited to see a second generation of swimmers coming through our doors! Private swim lessons are available for $40 per 30 minutes. For experienced swimmers, they also offer pre-team and swim team lessons. – www.charlotteswimacademy.com
---

Little Otter Swim School
8200 Tower Point Drive
Charlotte, NC 28227
Phone: 704.321.4269
Little
Otter
Swim
School
in
Charlotte,
NC
offers
year-round
group
lessons
in
our
indoor
pool.  
Baby
Swim
Classes,
Beginner
Swim
Classes
for
3-5
Year
Olds,
Beginner
Swim
Classes
for
6-11
Year
Olds,
Intermediate
Swim
Classes,
and
Advanced-Excel
Swim
Team
are
all
available
at
Little
Otter.
The
cost
of
a
30-minute
group
swim
session
is
$20.50. When you want a quality kids swim school in a safe, fun environment, you can't find a better resource than Little Otter Swim School. Taught by caring, enthusiastic teachers, our classes are a step above the typical swim school. Programs are available year-round, our pool is sparkling clean, teaching occurs in small groups, and we use warm indoor pools where parents can watch their kids learn. If you've been looking for a great place to watch your child develop a love of water, this is it. 
–
www.littleotterswim.com
---

YMCA of Greater Charlotte
400 E Morehead Street
Charlotte, NC 28202
Phone: 704.716.6200
Deeply rooted in our local communities since 1874, the YMCA of Greater Charlotte engages 306,000 individuals annually through programs, services and events across our 19 branches, two overnight camps and one child development center. The Y's swim class progression curriculum is designed to help participants reach their goals and provide a clear progression track. Students can register for one of eight stages under our three swim categories depending upon their age and current swim ability. From Lake Norman to Matthews, numerous YMCA locations offer group and private swim lessons for people of all ages. –www.ymcacharlotte.org
---
OWA Swim School
12210 US Highway 29 North
Charlotte, NC 28262
Phone: 704.547.5991
Our Facility is top notch! We pride ourselves on having a beautiful, indoor heated pool, which we are told it is one of the cleanest in all of Charlotte. And because we are a private facility and don't have droves of people in the water, we can keep the pool pristine- which means no itchy skin or red eyes. The pool has different depths (4, 6, and 15 feet) to accommodate all levels of swimmers, as well as a 2ft. ledge along one side so the young ones have a place to stand. Our Parent Observation Room provides a safe and easy way for you to watch your children during their lessons. We think you will enjoy our small, private atmosphere as much as we do. – www.openwateradventures.com
---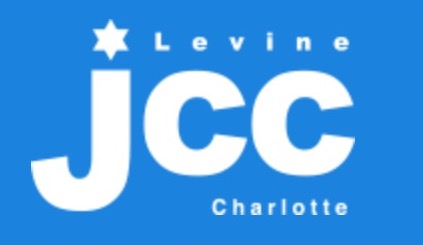 LJCC JAWS Swim School
5007 Providence Road
Charlotte, NC 28226
Phone: 704.366.5007
The progressions and skills taught in the LJCC JAWS Swim School have been designed while keeping the overall developmental needs and stages in mind. All lessons are implemented and taught by highly skilled and trained instructors. Our swim school classes are designed for swimmers age 3 and up. Swimmers progress through different levels learning water safety and proper stroke technique in all four competitive strokes. ISR teaches babies and toddlers water survival techniques if they find themselves in a situation of being alone near or in the water. Group classes are between 2-5 students per coach (depending on level) and are 45 minutes in duration. JAWS Swim School is designed for children aged 3 and up. For kids under the age of 2, parent-assisted classes are offered with ages ranging from 6 months to two years old. Group, semi-private and private lessons are available here. The Infant Survival Swim, also known as the program of Self-Rescue for children aged 6 months to 6 years old is available at JCC. – www.charlottejcc.org
---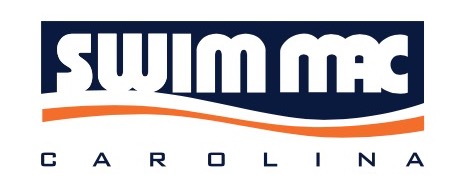 SwimMAC Carolina
9850 Providence Rd
Charlotte, NC 28277
Phone: 704.846.5335
You don't have to be an Olympic athlete to enjoy swimming. SwimMAC aims to engage families entering the sport into lifelong enrichment. It's a practice that builds relationships, encourages skills, and promotes positive habits. Our organization started from a small network of families looking to create a stronger community of swimmers. We stick to that vision today. SwimMAC Swim School offers a variety of programs for students of all ages and levels of experience. Classes include MiniMAC, Preschool, Grade school, Adult and Private Lessons. In a small group or individual setting, SwimMAC Swim School instructors focus on fun methods to teach safety and proper technique. Our skill progression structure sets students up for success and establishes a strong foundation while instilling a love of swimming in a positive and supportive environment. – www.swimmaccarolina.org
Some additional reasons why your child should learn to swim
Swimming provides challenges and rewards accomplishments, allowing children to develop self-confidence and belief in their abilities. Your child will have numerous opportunities to make new friends and gain confidence at any of these local Charlotte Swim Schools. Swimming, however, is not just for fun; it also has a wide variety of health benefits that can help keep your children healthy and happy at the same time. Swimming benefits your child's heart and lungs, as well as his or her strength and flexibility, stamina, and balance, and posture. However, health, enjoyment, and confidence aren't the only reasons your child should learn to swim.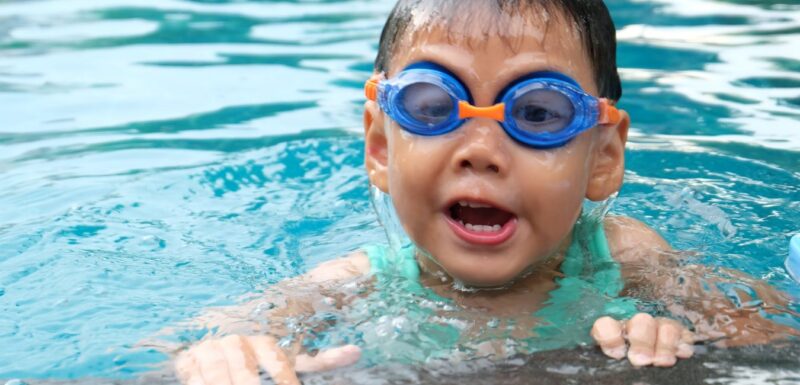 Learning to swim also allows you to participate in a variety of other activities that North Carolina offers, such as boating, scuba diving, surfing, and canoeing, just to name a few. Swimming is also great because children of any age or ability can participate, and it is more accessible to children with special needs than almost any other sport. Swimming is a skill that, once learned, is rarely taken for granted or forgotten. Swimming next summer starts with lessons this fall! Enroll your children in a local swim school today to get a head start on safe swimming next summer. Continuing indoor swimming classes throughout the cooler fall and winter season will ensure that all of the time and money you have invested in your child's swimming skills is not diminished during the months kids are around waterless. Remember that you won't always be able to protect your child. Learning to swim may one day save your child's life.
---
Let us know if you would recommend any other swim schools in Charlotte or if you would like to partner with The Charlotte Moms to give your business greater visibility with a target market of local families. Please complete our Contact Form, and we will be in touch shortly.