Pineville Attractions, Living, Neighborhoods, Demographics
They like to think of themselves as "the biggest small town around." It sure feels that way… you move quickly from the historic downtown area with its preserved buildings to high-density retail and interstate highway with a press of the gas pedal. It is indeed a small town with a wonderful history to talk about… one that includes a US president!.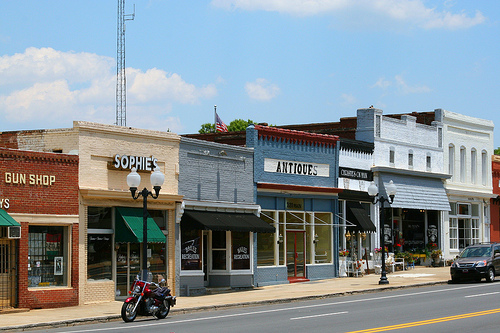 If you did not know already, James Knox Polk, 11th President of the United States, hails from this area. A local boy that made it off the farm, got a law degree from UNC and made his way up the ranks. His homestead is a North Carolina historic site that you must visit when you are here. Taking the notion of "manifest destiny" to heart, the United States grew by more than a million square miles in Polk's term, adding territory that now composes the states of Arizona, Utah, Nevada, California, Oregon, Idaho, Washington, much of New Mexico, and portions of Wyoming, Montana, and Colorado. I think it is great that you can still look back and read the text of his first state of the union and inaugural addresses.
Pineville is a suburb of Charlotte, North Carolina, the largest city in the state. It shares Charlotte's widely-known mild climate, with four distinct seasons of weather. You are always a short drive from wide, sandy beaches and tree-covered, smoky mountains.
The town has its own police force that does a wonderful job of local law enforcement, community involvement, and neighborhood watch organization. Residents are also appreciative of their fine local government services. There is a concerted effort to promote the town and help drive awareness and traffic to its local business and attractions.
The biggest retail attraction in town is Carolina Place Mall, with a list of major tenants including Sears, Belks, JC Pennys, Macy's, and Dillards. You can definitely spend hours shopping and browsing there… but you do not want to miss some of what makes Pineville unique and special. Like the antique shops they are known for… go to the Old Pineville Antique Mall and check some out. Or hit some of the local and regional furniture stores in town like Boyles and Tyndall. And if you have just moved or been in Pineville forever, go get the kids a playset for the backyard at Charlotte Playsets.
Speaking of the kids, why not ship the elementary school crowd off this summer to Camp Pineville for some sun, fun, play, structured activities, and friendship. It is held every summer in the beautiful Belle Johnston Park. Don't worry, there is a hospital nearby if they fall down or something. OK, if you want them to hang around and do stuff with you, then I suggest Parc Fun Center for family entertainment, birthday parties, and group events, with attractions including go-karts, miniature golf, batting cages, bumper boats, and a state-of-the-art video arcade.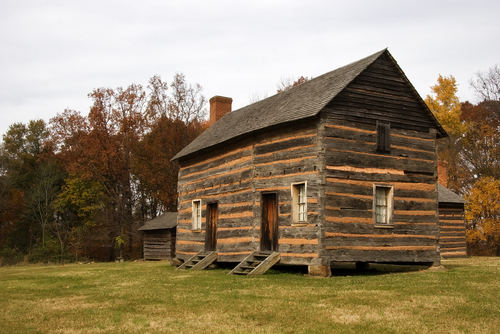 But if you ship the kids off, then you might have time to escape to a local Pineville golf course for some adult fun with the guys or girls as the case may be. If you don't have golf buddies in the area to play with or if you are single, talk to the American Singles Golf Association, an organization started in these parts for those over 18 years old who want to meet for fun and fellowship. Or you can sneak off to the driving range to pound some rocks… maybe even the local pool hall to rack 'em up! Yea, who are we kidding… this new-found free time is like spending with your significant other at Elwoods Music Hall for an evening of drinks, food, and entertainment… not so bad. Could possibly end up with Fido and the rest of the family at the Piedmont Kennel Club for classes or an event… you can handle that!
When you start talking about things to do in a community, the conversation typically heads to eating out quickly. Pineville is loaded with places to eat and offers choices for all budgets and tastes. In an attempt to point you to an offering unique to Pineville that helps make it so special is the Waldhorn Restaurant. This German eatery is authentic and has always been the place to be during Oktoberfest… love the wiener schnitzel! A couple of Italian standouts are Buci di Beppo, offering all your pasta favorites, and Upstate Pizza, serving it New York style. Looking for casual dining with a wide offering of American fare? Look to Harper's Restaurant… great food, service and consistent quality. Although not fine dining by any stretch, I must mention Coach's Sports Bar & Grill, with a Charlotte mailing address but right in the mix of Pineville retail. One of the best sports bars in the whole area, they serve up great apps and cater to many teams and their fans by hosting clubs… check to see if your team is represented and go rub shoulders.
Pineville offers many great communities and neighborhood destinations to relocate your family to. The Cardinal Woods Community made up of Cardinal Woods and Cardinal Woods Estates, has 196 homes located close to the South Carolina border. Carolina Village is a Lennar new construction neighborhood just building out and offering some basement lots. Bridlestone iis a family-friendly community with a diverse mix of singles, families, and retirees. A gracefully landscaped, pedestrian-oriented environment promoting fitness and friendships. The Danby community, first developed in 1986, encompasses some 400 mostly single-story ranch homes. It has a beautiful and mature landscape that borders hundreds of acres of uninhabited woodlands.
We need to mention a couple of adult living communities in Pineville that make the area a great destination for seniors. Traditions in Pineville is helping those who need or want it enjoys the advantages of new homeownership without losing their freedom to get out and play. The Village of Carolina Place offers a variety of residence styles and floor plans for active adults… from beautiful custom single-family homes to luxury apartments. Let's also mention Parkway Crossing, a premier retail, office, and single-family residential development strategically located at the new gateway to Carolina Place.
You have fine school choices as a Pineville resident The public South Mecklenburg High School has earned a great reputation in our school system for academics and community involvement, counting itself among the old guard of great Charlotte-area high schools. Quail Hollow Middle School feeds into South Meck and follows in the same tradition. With a diverse student body, teachers there are organized into grade-level interdisciplinary teams who share the same students, promoting a family atmosphere. A couple of elementary stand-outs include Pineville Elementary School and Sterling Paideia Academy. Either serve as a great start to your kids' academic career.
Area churches play an important role to this community's appeal as a relocation destination. Harrison United Methodist Church is active in the community and invites everyone to come to visit. South Charlotte Baptist Church is a family-oriented place that offers all the opportunity to fit in and get active through their church. Living Vine Church is committed to being an authentic, bible-believing teaching fellowship focused on their ministry.