Best Car Insurance in Charlotte
If you're about to shell out big bucks for car insurance, you're probably wondering, "Why is car insurance so important?." It is simply a part of owning a car, and it exists primarily to protect you financially, while also making the road a safer and more secure place for everyone who uses it. You may drive a minivan, a mini cooper, or perhaps you're a car collector with a classic muscle car or vintage sports car for weekend cruising. Whatever your unique circumstances are, we've compiled a list of the top ten best Charlotte car insurance providers below.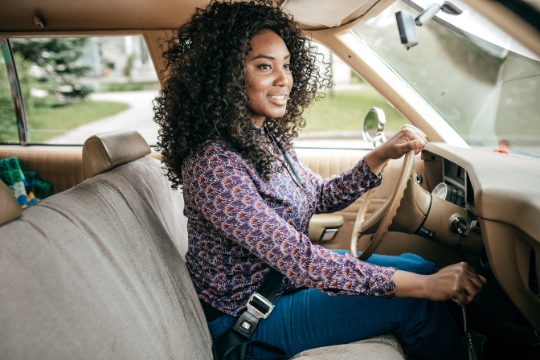 Choosing an Insurance Provider
Auto insurance is intended to protect your vehicle and your investment. You need to make sure that you are partnering with a reliable, financially stable insurance provider. It's crucial to learn what to look for inside a car insurance firm, how they figure out the rate on your auto insurance quote, and the most effective to work with an insurance agent, so you receive the level of service you ought to get. Whether you already have auto insurance or are in the process of purchasing a new car insurance policy, being an informed client will empower you to evaluate and choose the right auto insurance firm and coverage for you.
AAA Insurance Rickard Agency
936 Market St Suite 202
Fort Mill, SC 29708
(803) 339-8205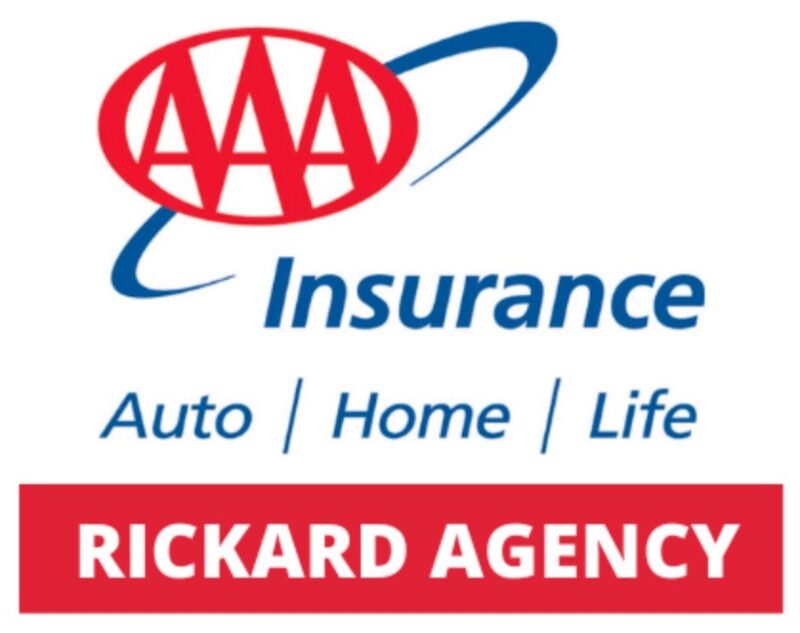 Rickard Insurance Agency has devoted its knowledge and combined experience in the insurance industry to delivering quality policies to individuals and businesses in the Carolinas. Our team of insurance professionals has years of collective industry experience writing both personal and commercial insurance policies designed to fit your individual and business needs. With Rickard Insurance Agency, our friendly staff will work with you on a one-on-one basis to develop not only the best policy but a long-lasting relationship. When you work with us, you'll experience the exceptional service and attention to detail that you can only find with an independent insurance agency like us. We take the time to accurately review and recognize your insurance needs so that your biggest assets are protected at the most competitive rates – and we're proud to guarantee that our inclusive solutions are capable of giving you the peace of mind you've been waiting for. We hope you will benefit from our website and take advantage of our experience in serving you for all your insurance needs. We encourage you to contact us with any questions or concerns. – rickardinsuranceagency.com
Pegram Insurance
9010 Glenwater Dr. STE 103,
Charlotte, NC 28262
704-494-9495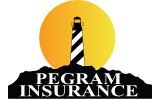 We have been the favorite local independent insurance agency in Charlotte, NC, and the surrounding areas for the last decade. We provide car insurance from multiple insurance companies and we offer these great car insurance rates to our customers in Charlotte, NC, and all of North Carolina and South Carolina. This is what separates us from others. When you get a quote from us, we are able to shop multiple companies that we represent so we can provide you with several car insurance quotes. We realize that every individual is different so we fine-tune your insurance requirements based on the coverages that you want and then shop our A-Rated carriers to find your lowest auto insurance rate. Within 10 minutes we can provide you with this service and at no cost to you. – pegramonline.com
Patriot Insurance Agencies
6932 N Tryon St Ste 4D,
Charlotte, NC 28213
704-596-4911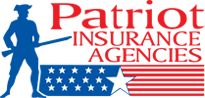 Patriot Insurance Agencies is an independently owned insurance agency in Charlotte and operated by experienced professionals who have the knowledge and expertise to handle all of your insurance needs. We are more than a car insurance agency. While we focus primarily on Charlotte Insurance, Concord Insurance, Kannapolis Insurance, Monroe Insurance, and Salisbury Insurance, NC areas we offer affordable and reliable insurance coverage throughout North Carolina. Patriot Insurance Agencies is committed to ensuring that its staff are the most professional, friendly, trustworthy person and business insurance agents around. Patriot Insurance Agencies pledge to make sure you understand your insurance coverage options and provide you with an insurance proposal that has been personalized to your unique needs. – patriotagencies.com
Hix Insurance Center
2911 Freedom Dr. A,
Charlotte, NC 28208
704-392-7283

Automobile accidents can cause great financial and economic insecurity. Financial loss may include property damage, medical bills, and legal costs if a lawsuit arises. Anyone who owns a car should purchase auto insurance so that these important financial protections are provided. Most states either require the owner of a vehicle to purchase insurance or provide proof of financial responsibility. In addition, your auto lender may require you to purchase auto insurance to protect them against damage to a financed vehicle. – hixagency.com
All Care Auto Insurance
7701-D, Sharon Lakes Rd,
Charlotte, NC 28210
704-556-0677

The right auto insurance policy can help get you back on the road quickly if your car is damaged or destroyed by accident, fire, theft, or another covered event. Your policy may also provide protection against medical and legal expenses resulting from injury, loss of life, or property damage caused by an accident involving your vehicle. As a local, independent insurance agency, Allcare Insurance Services can help you find the right policy for your car by comparing quotes and coverage options from several top providers. In addition to cars, we insure motorcycles, classic cars, motor homes, boats, Jet Skis, and ATVs too. – goallcare.com
Direct Auto Insurance
6211 South Blvd.
Charlotte, NC 28217
704-208-5277

While car insurance coverage requirements vary by state, almost every state requires some form of liability insurance. It's the law. What's more, the right car insurance coverage can help protect you and your loved ones financially in the event of a car accident, theft, or other covered loss. Since 1991, Direct Auto has been providing drivers across the country with affordable car insurance and quality services — regardless of their insurance history. No matter the circumstances, Direct Auto has always worked alongside drivers to determine the best policy for their needs, and we're ready to help you, too. – directauto.com
Curtis Helms Insurance
6324 N Tryon St #101,
Charlotte, NC 28213
704-921-2118

At Curtis Helms Insurance, we know that everyone does their best to stay safe on the road. However, even the most careful of drivers can't account for every possibility, and even the most thorough safety system still leaves room for error. No one plans to have a car accident, but failing to plan for the possibility of one can leave you floundering if the worst happens. Having a good auto insurance policy is an essential part of safe driving, and our team at Curtis Helms Insurance can help you find the best coverage for your needs and budget. – curtishelmsinsurance.com
AAC Insurance Group
4801 E Independence Blvd STE 102,
Charlotte, NC 28212
704-568-2982

For 40 years, AAC Insurance Group has been providing comprehensive insurance plans and customized packages from the insurance industry's leading providers. As an independent insurance agency, we can help you find the right insurance to fit your needs at the right price. As a family-owned and operated insurance agency we know that every customer has different needs, and we take the time to ensure that whatever insurance plan is presented to you can meet them. We consider it our mission to provide each customer with personalized service and attention. – aacinsurance.com
All Points Insurance
3901 Monroe Rd C,
Charlotte, NC 28205
704-368-3639

All Points Insurance Agency offers automobile, homeowners, business, and commercial insurance coverage to residents of Charlotte, North Carolina. We have been serving Mecklenburg, North Carolina, and the surrounding counties since 1991. Have you been told in the past that other insurance companies could not cover you? All Points Insurance Agency can. Have you had past tickets? DUI? Accidents? No driver is refused. All Points Insurance Agency offers low down payments and monthly payments. We reward good drivers and offer multiple car discounts. – allpointscharlotte.com
Superior Insurance – Travis McCray Agency Charlotte
6914 Matthews-Mint Hill Rd #150,
Charlotte, NC 28227
704-545-7171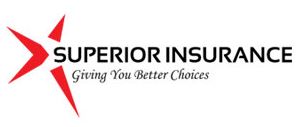 As your local source for insurance services and solutions, Superior Insurance – Travis McCray Agency takes pride in offering personalized and responsive support to customers throughout the Charlotte area. If you are new to the Charlotte area, don't worry we got you covered! At Superior Insurance – Travis McCray Agency, the ultimate goal is to create lasting relationships with each and every client for many years to come. The experienced staff members here can outfit you with tailored solutions for your auto, home, and business insurance requirements and personalize each insurance product to your specific individual needs while providing competitive rates for our valued clients. – thesuperiorinsurance.com
Mitchell Insurance Services
6701 N Tryon St Ste U,
Charlotte, NC 28213
704-596-9991

Mitchell Insurance Services has served customers in Charlotte NC and the surrounding areas for over 25 years. We are an independent insurance agency offering quotes and services for all lines of insurance coverage. At Mitchell Insurance Services, we make insurance easy. We are your one-stop-shop for all your insurance needs. From affordable personal insurance coverage to business insurance, we do it all. Our agents help provide you coverage options that meet your needs and budget. Our team is ready to work with you to customize a package specific to your individual needs. – mitchellinsuranceservicesllc.com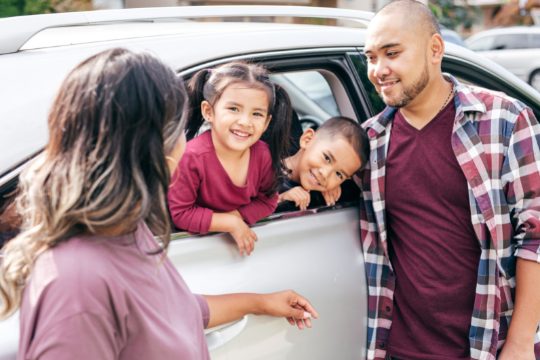 Insurance is Important
Whatever vehicle you drive, you are aware that you require insurance to protect your vehicle and assets. Everyone wants to save money while maintaining quality. Some insurance companies focus on the bare necessities for you to drive legally—bodily injury and property damage liability with the lowest possible limits—along with a claims process that is, at best, patchy. Vehicle insurance (also known as car insurance, motor insurance, or auto insurance) covers cars, trucks, motorcycles, and other types of road vehicles. Its primary purpose is to provide financial protection against physical damage or bodily injury caused by traffic collisions, as well as liability that may result from incidents in a vehicle. Vehicle insurance may also provide financial protection against theft and damage to the vehicle caused by events other than traffic collisions, such as keying, weather or natural disasters, and colliding with stationary objects. We hope this list of top insurance companies will make searching for car insurance in Charlotte, North Carolina easier for you and your family.