Union County Attractions, Living, Neighborhoods, Demographics
To the southeast of Charlotte and Mecklenburg County lies the county of Union. The northwest portions of this county represent one of the fastest-growing areas in the country. Low property taxes, great schools, and many wonderful communities with large wooded lots are but a few of the reasons. A quick review of the county's demographic data and facts will help to initiate those unfamiliar with the area. The climate is mild, with four distinct seasons of weather. The county seat is in Monroe, the largest city and home to county government and services. The educated and skilled workforce attracts businesses and helps efforts of economic development for the area.
The towns I want to focus on here are those along the county line with Mecklenburg that becomes part of the Charlotte "Metrolina" area. Weddington, population 8500, covers approximately fifteen square miles and offers mainly low-density single-family housing. The natural environment and community structure that characterize the town have shaped its growth and made it a desirable place to live. The village of Marvin is a bedroom community… a quiet community rich with agriculture and horse farms since the 1800s. The village honors that heritage by managing growth to preserve our village feel. The town of Waxhaw bears a name that describes a region of land that encompasses much of northwest Union County and parts of upstate South Carolina… more on that in a bit. Waxhaw is known for its antique shops and old storefronts… it oozes old small town south! With a population of around 4800, Wesley Chapel encapsulates that small village feeling… horses, farms, feels removed from the big city. What began as an outpost on a seventeenth-century trading route called the "Indian Trail" could soon be the largest municipality in Union County. It is a great place to raise a family or retire, offering housing options at a wide range of price points. Finally, come to Stallings where you can have "Coffee with the Mayor." Each Wednesday she will be available to meet with constituents at restaurants around town.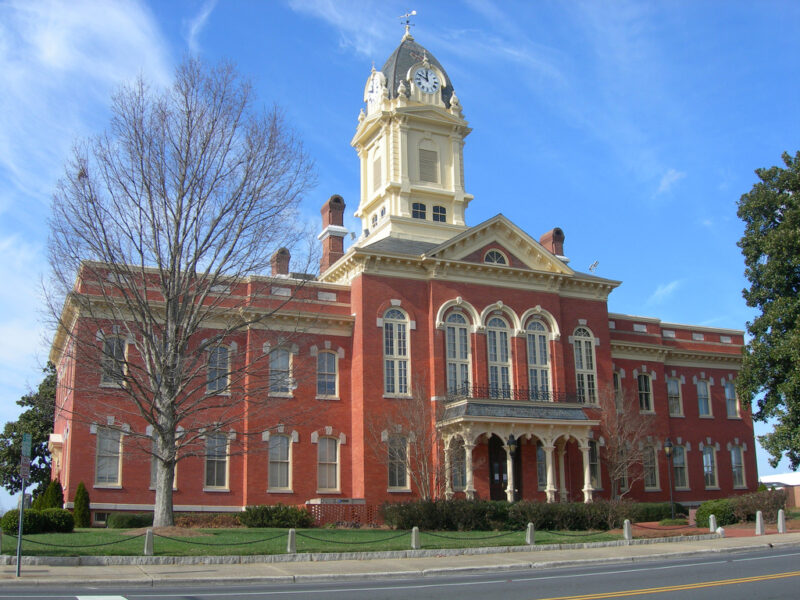 This is an area of the country that clings tightly to its rich history… the towns and villages identify with it today. From the battles for our countries freedom and birth through the 1800s, there is a piece of the story that resides in Union County. There are many places for you to visit, read and learn about the past here. Many have worked and continue to work to preserve the buildings, monuments, parks, and written history that really adds value to living in these wonderful northeast Union County towns. There is no better place for you and the family to take this history in than at The Museum of the Waxhaws and Andrew Jackson Memorial, a regional attraction dedicated to the history of the Waxhaws region and the memory of our nation's seventh President, who was a native of the Waxhaws. Andrew Jackson was the first president to ride on a railroad train, the first to be born in a log cabin, the first president to be nominated by a political party, and he survived the first attempt to assassinate a president. The exact birthplace of "Old Hickory" is hotly debated and many areas claim him… I know, I know the Hermitage is in Tennessee, but I assure you he is from here!
Homes, real estate, housing, communities, neighborhoods… I get it, I know that is the attraction here. I will try not to disappoint… Union County certainly does not on this topic. There are offerings on the modest side to the sky's the limit. Northeast Union County has attracted so many wonderful custom home communities. Weddington is probably the first thought for most homebuyers when it comes to beautiful, upscale living across the county line. Here you can live in Skyecroft with its majestic all-custom homes on enormous lots and community amenities. Bromley offers rolling topography and meticulously planned common spaces. Kingsmead has 96+ acres of green space, a 1.5-acre fishing pond as well a walking/jogging trail. Waybridge blends the serenity of country living on large wooded home sites with being very near the Providence/485 intersection and its abundant retail. In Marvin, let's start with Marvin Creek, a Toll Brothers community featuring the estate collection and amenities including a 6,500 square foot clubhouse with a beach pool, lazy river, geyser park, and tennis and multipurpose courts. Firethorne is a golf community offering large, wooded homesites, on and off the course. Anklin Forrest is a custom home community offering many plans and an attractive entry price point for the quality and location. Providence Grove offers larger sites from 1/3 to 1/2 acre in size, including basements, and a pool with a cabana. I don't want to leave out The Oaks on Providence and Hunter Oaks… check them out. Located in Wesley Chapel, Quintessa offers homeowners the highest quality construction, a notable level of client care, and lot sizes ranging from 1-2 acres with basement and cul-de-sac home sites available. Brookhaven in Matthews (yes, part of Matthews is in Union County) offers the very best in neighborhood living with walking trails and an over-sized clubhouse and pool area.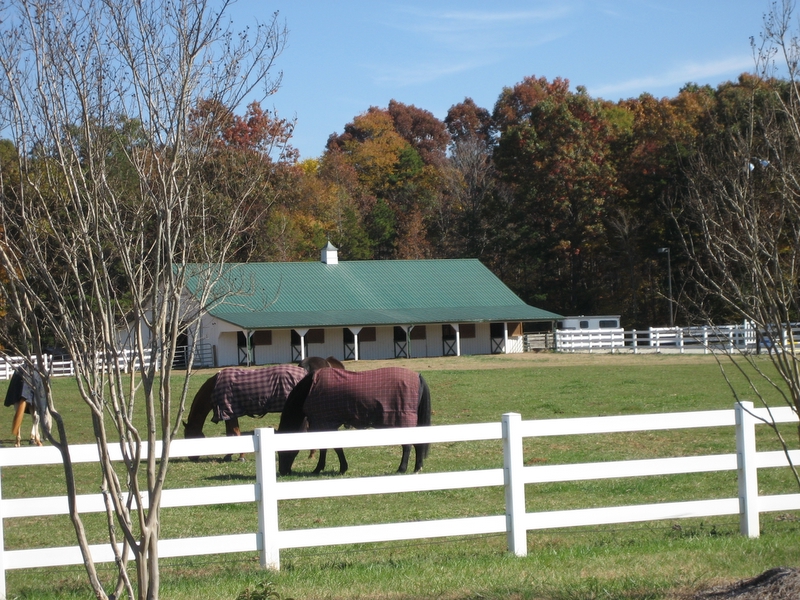 Union County can thank its fine public school system as a top reason for the growth that the northwest area of the county has seen over the last decade. There are so many great school choices at every grade that I cannot possibly mention them all here… but these are among the best in the area. For elementary, your kids will start out their academic careers well at New Town, Weddington, Antioch, Hemby Bridge, Indian Trail, or Kensington Elementaries. All have been cited by the system for their great work with developing student achievement at an early age. Good choices abound for the next step in your family's academic career, including Marvin Ridge, Weddington, Porter Ridge, and Sun Valley Middle Schools. These schools build on the solid foundation of the elementary. Off they go to high school… will they attend Sun Valley, Porter Ridge, Weddington, or Marvin Ridge High Schools? Maybe they will take a slightly different route and nurture their strengths at either the Central Academy of Technology and Arts or the Union County Early College? Any of these choices should prove wise ones. They can even stay close to home to further their post-grade educations at the likes on South Piedmont Community College or venerable Wingate University, home of the Bulldogs!
Don't worry, there are plenty of things to do for fun out there in the "sticks." For one, golf is an attraction in these parts… in case you haven't heard. A few of the better neighborhoods in the county have a golf course winding through it. One such course is The Club at Longview, a Jack Nicklaus signature design inside one of the area's most upscale gated communities. It is both manicured and challenging. Firethorne Country Club in Marvin offers up a hilly, very challenging layout with plenty of hazards… bring an extra sleeve when you visit. Rolling Hills Country Club on the outskirts of Monroe is a classic layout with tree-lined fairways and small greens. One of many fine public course offerings in Union County is Stonebridge Golf Club. This layout will provide an enjoyable challenge for golfers of all skill levels. Just a beginner or the small ones want to bat it around? Then I recommend your visit Pebble Creek Golf Course, an executive par three layout… I played my first round of golf there at age 5.
There is certainly more to do than golf when you live in Union County. Definitely take in the Queens Cup Steeplechase, like no other sporting and social event in the Charlotte region. A Saturday afternoon in the country each spring is greeted with great anticipation… big hats, fancy attire, high-brow tailgating, and of course a cocktail or two. Did I mention there would be horses running fast? Plan ahead to get your tickets. Horses are by the way a recurring theme in Union County. Also, you should take the family to Cane Creek Park, a family-oriented, water-based recreation facility encompassing 1,050 acres of land surrounding a 350-acre trophy bass lake. This makes for a naturally scenic environment for a variety of outdoor activities and peaceful relaxation year-round. Every October, the park plays host to the Waxhaw Scottish Highland Games, where heavy athletes toss the caber and throw the Scots hammer. There is dancing, too. Want something more active? Then contact The Incidental Cyclist, an amateur group of cyclists that get together to ride wonderfully planned routes through the countryside. Gotcha, not your bag… you really just want to shop or take in a movie. Then go to the Monroe Mall, the biggest and best around. Or go check out a book to read, put some hours in talking on your ham radio, or go hang at the VFW… it's all good!
The Internet did make it to Union County… some time ago actually! Kidding aside, there are some unique online opportunities for you to explore. Union County NC Neighbors is a free community website offering local classified ads, a business directory, local news and events, and a forum for all Union County residents to chat and find out what's happening in their part of the county. UnionCountyMommies.com is a community for moms to meet online, share ideas, make friends, organize play days, share baby sitters, what have you. An online news destination you might check out, The Enquirer-Journal, slides over and does a little more national and world mixed in with the locals.
If Sunday means church in your house, then you will have many choices to worship locally when you relocate to Union County. All denominations and faiths are represented in the community and have choices of where to go to meet. Try Weddington United Methodist, Rehobeth Presbyterian, or First Baptist of Indian Trail. Visit them all and others before deciding… a great way to make friends and contacts in your new community. A couple of different choices you also want to consider experiencing are Elevation Church and Southbrook Church, using different approaches to engage their congregations.
If you are of retirement age and want to be near great health care providers… or any age that matters with the same concern, then sleep easy knowing that top-notch services are close. Carolinas Medical Center – Union is one of the top hospitals in the region and is part of a network of facilities for coordinated care options. Union EMS is also there to handle emergency calls throughout the area we are discussing here.