Cabarrus County Attractions, Living, Neighborhoods, Demographics
To the east of Charlotte and Mecklenburg County lies the county of Cabarrus. When you think of Cabarrus County, thoughts turn straight to Gold, Racing, Textiles, and Tobacco. You might be thinking, "Sounds like North Carolina in general to me?" What you need to know is Cabarrus County occupies a central place in the story of these themes and we will touch on them and more here.
Let me lead you to a reporting of the county's demographic data and facts to help initiate those unfamiliar with the area. The climate is mild, with four distinct seasons of weather. The county seat is in Concord, the largest city and seat of most government and services. The educated and skilled workforce attracts businesses and helps efforts of economic development for the area.
Let's start our tour of the county by mentioning the larger towns and communities. Concord is known most widely for racing, specifically NASCAR. Lowes Motor Speedway is in Concord, not Charlotte, and between the NEXTEL All-Star Challenge, Coca-Cola 600, and the Bank of America 500 it is estimated to draw over a million visitors annually to the region. A dirt track and a new dragway create a "motorsport campus" that adds to the buzz. Cabarrus County is in the cradle of the stock car world, as evidenced by teams including Hendrick Motorsports, Roush Fenway, Earnhardt Ganassi, Stewart-Haas, and Wood Brothers basing their operation here.
Kannapolis is a small cluster of areas surrounding Lake Howell in the northwest part of the county. It is the hometown of Dale Earnhardt, Sr., the Gem Theater, and the minor league baseball team the Kannapolis Intimidators. In Cannon Village, you will also find the North Carolina Research Campus, a multi-disciplinary facility that fosters collaboration and experimentation.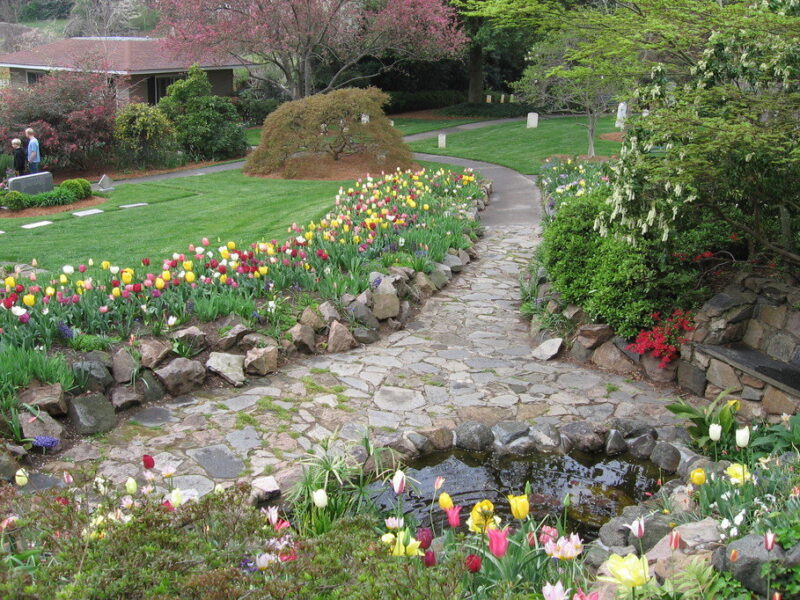 Located in the southwest part of the county directly bordering Mecklenburg, the Town of Harrisburg was incorporated in 1973. Harrisburg, aptly described as a bedroom community, has housing for everyone from young to old, and for families small to large in numbers.  The town possesses an appealing live, work, and play environment. South of Harrisburg you will find Midland which was incorporated in 2000. The citizens of Midland are dedicated to preserving the rural quality of life there, with equestrian activities holding a special appeal for many residents. When in Midland, don't miss Rocky River Vineyards when you have a few hours to relax. Mount Pleasant was founded in 1848 and has been a classic example of small-town America since that era. It is home to the Eastern Cabarrus Historical Society Museum. There you will learn that in the early 1800s, Mount Pleasant was the "comfort station" for wagons that traveled from Concord to Salisbury. In 1833, the name of the town was "Walker Store" then changed to "Mount Comfort" before it finally became Mount Pleasant.
GOLD!! Yes, the precious metal played an important part in the early history of this county… and this county played the central role in the first gold rush in the United States. The early wealth of the county was in its agricultural products… that is until Conrad Reed, a twelve-year-old boy, discovered a large nugget while fishing in Meadow Creek in 1799 and began the Carolina Gold Rush, although it was several years before the "rock" was identified. It is near this site that Reed Gold Mine, named after the boy, stands today. Between 1804-1828, North Carolina remained the only producer of domestic gold in the country, and its the highest producer of precious metal until 1848, when gold was discovered in California.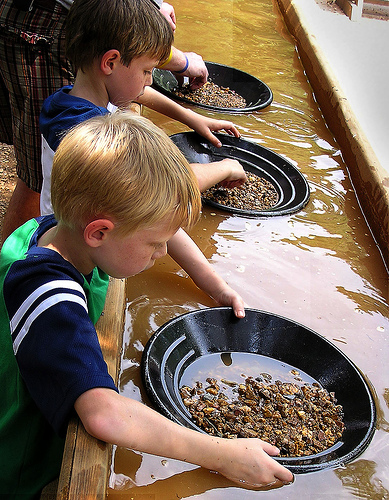 In March of 1838, the Charlotte Mint was opened to ease miners' disposition of the metal and was one of only two facilities whose production was restricted to gold coinage. Although an interesting part of the heritage of the area, gold is only part of the historical story. Visit historic downtown Concord with its village feel, wonderful shops and restaurants, and the beautiful Memorial Garden… go there in spring if you can! Slipover to the Bost Grist Mill, which was established around 1810. The present building dates from the 1870s where the water wheel created 15 horsepower allowing the mill to produce 150 bushels of meal a day. The Bost Grist Mill continues to use the same 48" French Buhr Millstone which was a prized possession in its day as compared to local grinding stones. If it is more than a day trip for you to come to view the wonderful history and sites of the area, consider an overnight stay in a piece of that history, the Franklin Street Bed & Breakfast in Mount Pleasant. The history of this beautiful Victorian home dates back to the 1880s.
Now to my favorite topic… homes, real estate, housing, communities, neighborhoods… Cabarrus County has much to offer in this area. Abbington, a countryside village community of 363 homes offering understated elegance and enormous appeal in Harrisburg is a great place to start. Here you can create a beautiful custom home of your own surrounded by wide, lamp-lit streets and mature, shady trees. At Christenbury, a setting reminiscent of the English countryside, four distinct residential villages feature homes by a fine team of Charlotte area builders. Each village has its own architectural characteristics, individual entry monument design, and compatible landscape features, giving each a unique ambiance and identity. Nestled amidst beautiful hilly terrain just west of Concord, Skybrook offers an array of lifestyle opportunities including a challenging 18-hole championship golf course, an amazing Swim & Racquet Club, and homes built by the area's top builders. Among the old guard of Cabarrus communities, Highland Creek provides a variety of home styles and an abundance of amenities, pools, parks, golf, tennis, walking trails, clubhouses, activities, neighborhood schools and so much more. It is a large development with offerings at multiple price points. I want to list other neighborhoods here for you to explore: Lantern Green, Tucker Chase, Gable Oaks, The Woodlands, Gibson Village, Sheffield Manor, the Historic Concord district, Oak Park, and Carriage Downs. I hope you spend some time using our MLS Search Tool to see homes for sale in any and all the above communities.
Cabarrus County has a fine public school system and many of its schools routinely are recognized for academic honors and community involvement. Use the site to learn more about the school choices afforded your family when you become a resident. Outside the public school arena, Carolina International School stresses in-depth individual attention combined with an international perspective and environmental awareness. Students find common values while exploring the diversity of cultures and ecosystems on earth and academic excellence is balanced with holistic student development. The Cannon School dedicates itself to developing teaching practices and curricula that equip students to learn how to learn. The school mission involves instilling academic excellence and personal responsibility, inspiring athletic and artistic accomplishment, and promoting respect for diversity within a challenging and safe educational environment. At First Assembly Christian School, their mission is to provide a school in which each child may be taught the academic disciplines within a Christian context, integrated throughout the curriculum to promote spiritual growth and witness… developing students spiritually, academically, and athletically. At Covenant Classical School, classical and Christian education help develop the best thinkers of the next generation by focusing on three cornerstones – knowledge, understanding, and wisdom. These are central to Covenant Classical's teaching method. By focusing on developing the mind, students will be better prepared for life, including higher education in their chosen career field. Your sons and daughters may choose to make their first step into higher education next to home, at Rowan-Cabarrus Community College. It's two locations offer modern classrooms, fully equipped laboratories, shops, and additional learning resources. If you want to focus your education on the medical field, Cabarrus College of Health Sciences offers associate degree programs in medical assistant, nursing, occupational therapy assistant, surgical technology, and associate in science. Baccalaureate completion programs are available in health services management, medical imaging, and nursing. Barber-Scotia College is a four-year, independent, coed college affiliated with the Presbyterian Church. It was founded in 1867 as Scotia Seminary, preparing black women for careers as social workers and teachers. The name of the institution changed to Scotia Women's College in 1916. A merger with Barber-Scotia Memorial College of Anniston, Alabama in 1930 resulted in the adoption of the College's present name in 1932.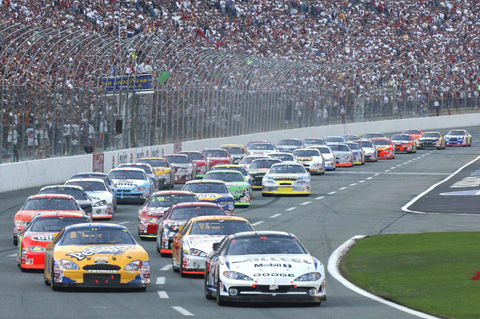 After obtaining your education you do not have to leave the area to find employment. The great schools, favorable climate, relatively low taxes, and cost of living have helped attract some of the countries finest businesses. Tobacco giant Philip Morris USA, the Carolinas Medical Center-NorthEast facility, technology company Connextions, footwear retailer Showshow, racing team Hendrick Motorsports, S&D Coffee, poultry producer Perdue, and electrical products company Pass & Seymour/Legrand all rate among the counties largest employers.
Golf? Did someone say golf? We can do that… in Cabarrus County. The Rocky River Golf Club, designed by Dan Maples, is currently rated #77 on North Carolinas Top 100 Golf Courses list. The course features 18 sensational holes carved out of beautiful rolling hills and natural wetlands. Cabarrus Country Club is a great private track in Concord. Check out the site and take a tour of the course hole-by-hole. The Club at Irish Creek provides the classic elegance, refined comfort, and generous hospitality of a traditional country club. It's a setting where members feel at home whether enjoying a round of golf on the stunning Davis Love III Golf Course, a burger at The Grille, or an afternoon at the pool. If Shopping is your bag, then Concord Mills Mall is your destination. The #1 shopping entertainment destination of the Carolinas and North Carolina's #1 visitor attraction, Concord Mills features over 200 stores. You must take the family in to see the fish tank at mall tenant Bass Pro Shops Outdoors… the huge albino catfish steals the show! Or check with the Cabarrus Arts Council to help identify plays, performances, and exhibits in the area.
If you work up an appetite, you could drive around and scout out a place to eat… better yet, check out these great local eateries: Mr. C's, R&R BBQ, Union Street Bistro, Emma's Carolina Cuisine & Spirits, Forty-Six, McCabes Steakhouse, Flyin Buffalo, Rocky River Coffee Company, Pizza and Beyond… I'm trying to mix it up here and give a selection of area restaurants, no national chains. Check out their menus and see what fits your family today.
There are some online destinations for you to explore unique to the county. CabarrusNow provides an up-to-date online guide of activities, events, businesses, and services in Cabarrus.. a community bulletin board of sorts. Check out what people from all around the county are saying about the goings-on in the county on BlogSpot. Also, check out the local newspaper, the Independent Tribune, serving the greater Cabarrus area.
For those who don't miss services and like their place of worship to be close to home, Cabarrus County should be able to satisfy your religious needs. Rocky River Presbyterian, Crossroads Church, Concord Christian, Epworth United Methodist, St. James the Greater Catholic, All Saints Episcopal, Rocky River Community Church, Concord First Assembly, First Presbyterian, Temple, Or Olam… check and see if any of these fill your denominational and locational requirements.
Give me a shout and let's go see what Cabarrus County has to offer firsthand!