Best Kids Dentists in Charlotte
Just like pediatricians, pediatric dentists are generally exclusively trained to care for the specific dentistry needs of infants and young children. However, the procedure for selecting a pediatric dentist could be nerve-racking. It's recommended that you be mindful of the dentist you choose so that you can be sure it'll become a good fit for your kid's personality.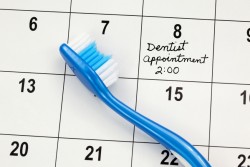 Seeing a pediatric dentist from a young age is the greatest way to keep your young one's mouth healthy and promote good lifelong oral health behavior. The American Academy of Pediatric Dentistry recommends that your child's first visit take place when they are 1-2 years old. The dentist will then ensure that your child's teeth are growing at the rate they should and that they look healthy.
Pediatric Dentistry of South Charlotte
7741 Ballantyne Commons Pkwy #101,
Charlotte, NC 28277
704-845-0955

Dr. Beth Cook and her caring staff are dedicated to providing your child with excellence in prevention-oriented, compassionate pediatric dental care. As a pediatric specialist's office, we are oriented to the unique needs of infants, children, adolescents, and patients with special needs. We center our practice on preventive dentistry. We believe that educating the parent and child about good oral care is the most important way to prevent dental disease. We encourage your continuing participation in your child's oral care and you are welcome in the treatment area at all times. – pediatricdentistryofsouthcharlotte.com
Charlotte Pediatric Dentistry
411 Billingsley Road #106 Suite 106,
Charlotte, NC 28211
704-377-3687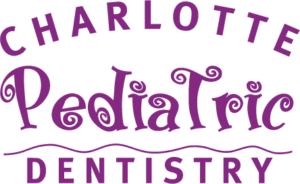 At Charlotte Pediatric Dentistry, our goal is to create a positive and welcoming experience for children from the very first visit. We understand how vital it is to ensure each child is comfortable during their dental procedure. By putting your child at ease, our hope is to instill in them a lifetime of trust in visiting the dentist. We offer an unrivaled standard of quality care while promoting a fun, safe, and nurturing dental home for all children. We believe oral hygiene care should begin at the eruption of the first tooth, and our staff works with each child to help them learn proper techniques and practices. By starting early in a child's life, it can make a huge, lasting difference in their health! – cltpediatricdentistry.com
SouthPark Pediatric Dentistry
2700 Coltsgate Rd #204,
Charlotte, NC 28211
704-850-6751

At SouthPark Pediatric Dentistry, we make it our personal mission to provide your children with top dental care through education and high-quality treatment. Make your child's first dental visit a successful one by visiting our office today! – southparkpediatricdentistry.com
All Kids Pediatric Dentistry
2630 W Arrowood Rd Suite C,
Charlotte, NC 28273
980-263-2330

At All Kids Pediatric Dentistry, we believe All Children deserve an All Smiles dental experience! Dr. Marcela Mujica, Dr. Brandy Edmonds, and our team offer a welcoming and kid-friendly environment, where children feel safe and comfortable. We are kind, gentle, and supremely patient: we know that building trust is key to helping children grow up with healthy smiles! – akasmiles.com
Ballantyne Pediatric Dentistry
12105 Copper Way Ste 102,
Charlotte, NC 28277
704-752-1900

As your Charlotte, North Carolina, pediatric dentist, we know how to create lasting impressions with our knowledgeable, fun, and caring staff. We offer comprehensive oral healthcare for your infant, child, and adolescent while utilizing state-of-the-art technology to provide customized children's dental care. Every child is unique and deserves the personalized attention they receive at our office. We help young patients look forward to visiting our pediatric dentist. Come to our dental office and get your child a better, brighter smile! – ballantynepedo.com
University Pediatric Dentistry
2325 W Arbors Dr. STE 104,
Charlotte, NC 28262
704-688-1664

Our friendly dentists and team at University Pediatric Dentistry are committed to providing excellent patient care with exceptional customer service. We are dedicated to helping children achieve healthy smiles for a lifetime, and we work hard as a team to ensure that each child we meet feels at ease and that each parent feels welcome to speak with us at any time. Please call or visit us today to make your child's appointment with Dr. Danielle Funny and Dr. Sonya Maynor, and to learn more about pediatric dentistry in Charlotte, North Carolina and the surrounding areas, including Concord, Cornelius, Davidson, Huntersville, and Kannapolis, North Carolina.- funnydds.com
Smile Pediatric Dentistry and Orthodontics
9916 Couloak Dr.
Charlotte, NC 28216
704-971-7272
Here at Smile Pediatric Dentistry and Orthodontics, you're not just another tooth. You are a part of our family. I count it a privilege that you have chosen us to care for your child. Our office is designed with your child in mind. We utilize the latest technological equipment, sterilization systems, and digital x-rays. – mykidsmile.com
Eastover Pediatric Dentistry
2711 Randolph Rd STE 201,
Charlotte, NC 28207
704-372-0432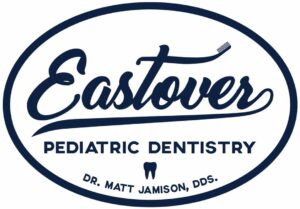 We are open and welcoming patients to our office. The care of patients, their families, and our team members is our highest priority and to that end, we will remain focused on continuing to provide your child with the best care possible. We are socially distancing and adhering to recommendations and guidance by the CDC and OSHA standards and are happy to discuss any questions or concerns you may have. -flossflossfloss.com
Growing Smiles Pediatric Dentistry – South Charlotte
6331 Carmel Rd Suite 101,
Charlotte, NC 28226
704-741-4769

We believe a happy dental visit for your child builds a foundation for long-term oral health and hygiene habits. From the moment they walk through the door, we want your kids to enjoy their time with us. As a Board Certified Pediatric Dentist, Dr. V. offers parents the comfort of knowing their children are being treated with compassion, understanding, and specialized clinical expertise. Child-centered care means we speak to children in ways they'll understand. We help them develop healthy, lifelong habits. We encourage them to grow and fulfill their potential. We support parents on their way to raising little ones into amazing young adults. – growingsmilesnc.com
Clark Pediatric Dentistry
7810 Providence Rd # 100,
Charlotte, NC 28226
704-543-3766

Welcome to the pediatric dental office of Jason D. Clark, DDS, PA. Providing specialized dentistry for children and adolescents in a "child-friendly" environment. As pediatric dentists, we focus on preventive care to help each child have a healthy smile that will last a lifetime. Serving infants, children, and teens in the Arboretum area of Charlotte, Matthews, Pineville, NC, and Fort Mill, SC. Clark Pediatric Dentistry complies with applicable Federal civil rights laws and does not discriminate on the basis of race, color, national origin, age, disability, or sex. We will take reasonable steps to provide free-of-charge language assistance services to people who speak languages we are likely to hear in our practice and who don't speak English well enough to talk to us about the dental care we are providing. – clarkpediatricdentistry.com
Charlotte Kids Dentist
Children of all ages are welcome. We specialize in helping the littlest patients to get familiar and comfortable with visiting the dentist in Charlotte.
This initial visit also serves to help your child get familiar with the dentist and the experience of visiting a pediatric dentist's office in Charlotte. This can help to prevent any anxiety that the child may have about visiting the dentist as he or she gets older. Our kid's dentists in Charlotte see even the youngest patients. To keep the little ones comfortable and relaxed, we can conduct the exam with the child sitting on Mom or Dad's lap.
In addition to our dentists being fully-trained to help children, our facility is fully-equipped so our patients can enjoy their visit. We have television screens that patients can watch as they get their teeth cleaned, video game systems like X-Box and PlayStation 3 to play while they wait, and plenty of toys and reading material. We also have restrooms equipped with changing tables.
How should I prepare my child for a dental visit?
Make sure that children are calm, in a good mood, and not tired. A lack of sleep makes them cranky.
Explain a few things about the dentist to older kids. There is nothing to be afraid of, and the dentist will not hurt them.
Read books with them about other children visiting their dentist for the first time.
Stay calm even when you have a dental phobia. Your anxiety will transfer to the child.
Bring a popular toy, book, or blanket. It creates a sense of familiarity.
Promise that you will hold the child's hand during the checkup or treatment.
How do you make your environment kid-friendly?
Our friendly environment was created with the help of the following:
A timeless decor
A variety of attractive art pieces
Neon light sculptures
Televisions in the ceiling
A play area for the infants and toddlers
Interactive video area for older children and teenagers