Located just a short 25 minutes from Uptown Charlotte is the historic town of Mint Hill. This rural community of 19,000 residents is tucked into a corner of Mecklenburg and Union Counties, and blends in nicely with the surrounding countryside.
Mint Hill's origins date back to the 1740s at about the time that Scottish and Irish settlers arrived in the Charlotte area. There, too, was the strong influence of German colonists who arrived at about the same time. The town still has a strong Scottish influence, annual Highland Games Celebration, and is very proud of its historical heritage.
Between the 1880s and the Great Depression, the small towns surrounding Charlotte became significant throughout the Carolina Piedmont region. Like Charlotte, Mint Hill blossomed with New South industrialism and the advent of the railroad. Today, many of the historical buildings in Mint Hill have been relocated and refurbished.
The Mint Hill area has undergone a growth surge in the past decade, brought on by the Charlotte metro area which is the fifth-largest urban region in the nation. Charlotte has an abundance of arts and entertainment, shopping, medical facilities, professional sports, and a multitude of housing options.
Mint Hill's real estate market is made up primarily of attractive single-family residences in quiet, tree-lined neighborhoods. Mint Hill enjoys a peaceful rural flavor but is definitely not just your average small town. There are some wonderful neighborhoods and homes for sale in several price ranges with amenities that rival any in the Charlotte Metro area.
Mint Hill Attractions, Living, Neighborhoods, Demographics
I know… I know… it's too far out, too quiet, not enough to do, no good neighborhoods… it's just dull… you know, for OLD PEOPLE. Well, you got it all wrong! I am here to straighten things out. Mint Hill just happens to have great neighborhoods, schools, retail, services… and you get more for your dollar here, and quality, than just about any other burb I work in.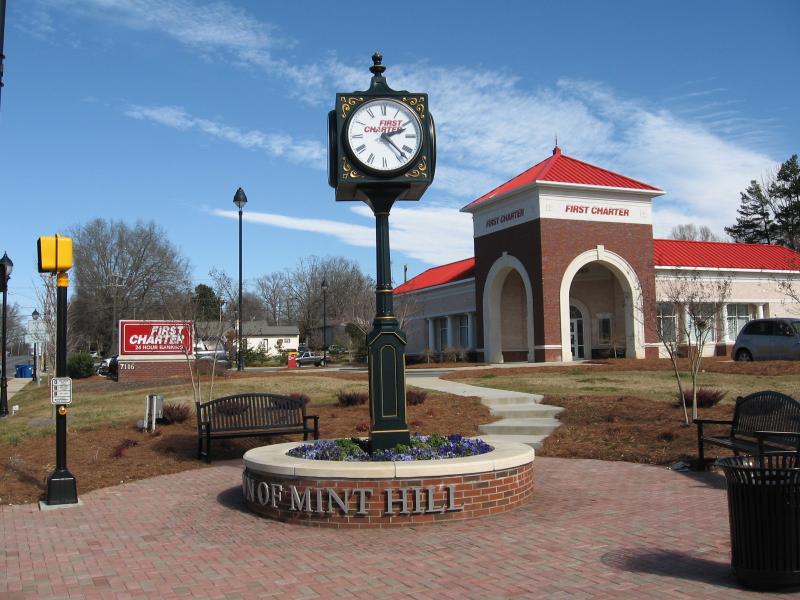 First, let's let The Mint Hill Historical Society get the ball rolling… they tell a good story about the area. The Chamber has this site that compiles a variation of local data to help paint the picture. Obvious, Mint Hill is a suburb of Charlotte, North Carolina, the largest city in the state. So it shares Charlotte's widely-known mild climate, with four distinct seasons of weather. You are always a short drive from wide, sandy beaches and tree-covered, smoky mountains.
Another great way to get figure out what Mint Hill is all about is to read the local newspaper, The Mint Hill Times.  Classifieds, local stories, coupons, pictures of the locals… small-town rag though and through.
Town Hall is the architectural focal point of town… if not the prettiest structure… well, they are going to replace it! It is where the town government resides. There is a county library branch, too. The Chamber of Commerce is active in keeping growth and business activity on an even keel for this bedroom community.
As I said before, Mint Hill has some great neighborhood choices for the suburban home buyer… you just get so much for the money! And it truly has great choices at every price point. If you want an exclusive equestrian development with estate-sized lots and community stables, then Cheval is the answer! It is just really getting started and presents a wonderful opportunity for the horse enthusiast. Luxury living on the edge of town with new, brick houses and giant lots the object of your quest? Then I suggest we look in Stonebridge… I think you might like it. A golf course community with pool and tennis courts more to your liking… then let's tour homes in Olde Sycamore… or at least bring the sticks and play golf while we are there! Speaking of golf, might want to join Pine Lake Country Club when you move here… just some friendly advice from one golfer to the other. Back to neighborhoods… Summerwood, Heathfield, Emerald Lake, Fairington Oaks… I know and recommend them all!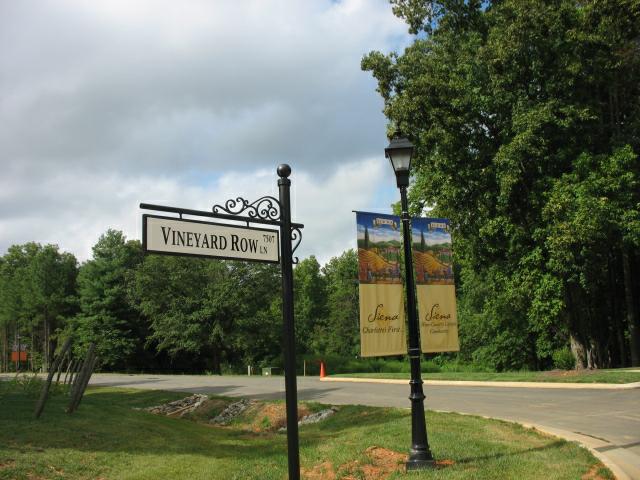 You don't have to send your kids far away to school.. they will be just fine in Mint Hill schools. The public Independence High School is a perennial state football powerhouse! They are famous nationwide after winning 109 games in a row!! Mint Hill Middle School students and facility are committed to starting the fire of lifelong learning. Bain Elementary School is the public descendant of the original Bain Academy, founded in 1889 by John Bain, who donated both the land and the money to build the educational facility. Let's round out our educational discussion with Queens Grant Community School, a charter school with a lottery to get it… but I might consider throwing in your kids names for their sake.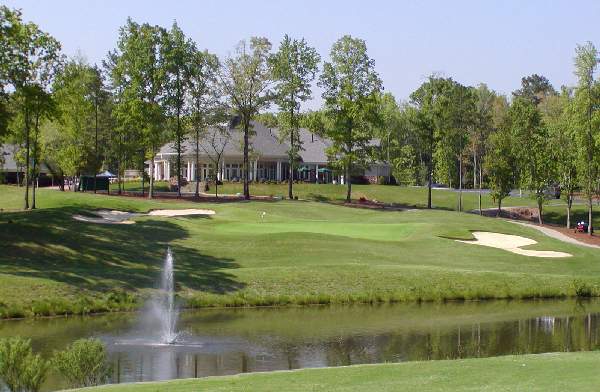 How about the intangibles… things that set Mint Hill apart. OK, lets start with Mint Hill Madness, a summer festival centered around the arts, music and fine variety. And check-in with the Mint Hill Scottish Society and their annual Mint Hill Highland Games… hope you like tossing cabers? Yes, Mint Hill has a spa… Spa 51 to be exact. All pampered peoples are welcome. No, you don't have to drive into town to s ee a doctor or dentist. And for goodness sakes, simmer down and be patient… they ARE going to build that fabulous outdoor mall, The Bridges at Mint Hill!
Let's talk food… not I know I have your attention. Why not follow a North Carolina tradition… barbecue. Elliot's BBQ would be one of the best places around to sample some pig… and they have a great story to tell. So let's change gears and head down to Hawthorne's New York Pizza & Bar… I'm afraid you might have this one figured out already. Well, it will not disappoint you. To start the day or finish the night after a good meal at either of the above, try our Dilworth Coffee. Hang out, relax, read the Times… you are in the suburbs…what's the rush? OK, I get it… it's 5 o'clock somewhere, right? Then I suggest you head down to Rookies Sports Bar & Grill or maybe Skinnyz. They both have what you need.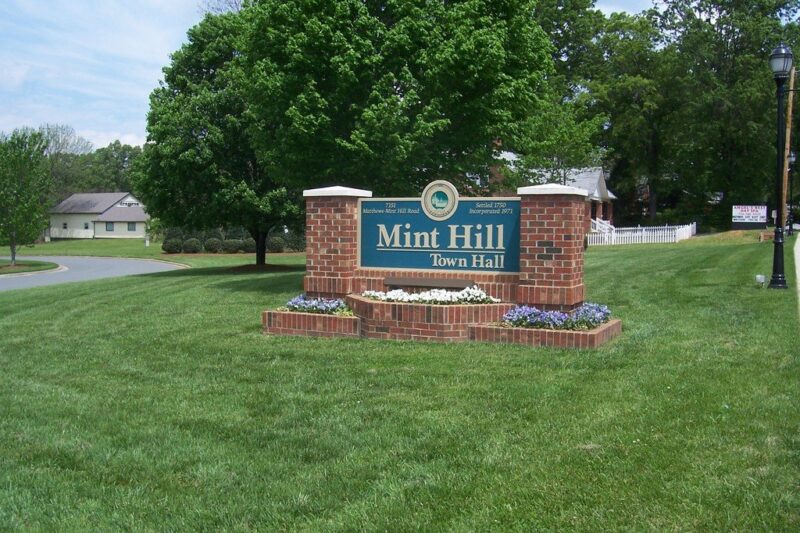 Throw on top of all that I have shared a strong sense of community and faith, and you have Mint Hill down finally. There are plenty of places to worship in town, like the Philadelphia Presbyterian Church founded in 1770 and St. Luke Catholic Church to name just a couple.
Popular Mint Hill Area Neighborhoods
Brighton Park
Homes for Sale from the $100's
Recreation Area, Walking Trails
Neighborhood Information
Ellington Farm
Homes for Sale from the $300's
Fairington Oaks
Homes for Sale from the $300's
Playground, Pool, Recreation Area
Farmwood
Homes for Sale from the $100's
Neighborhood Information
Olde Sycamore
Homes for Sale from the $200's
Swim/Tennis, Golf Course, Club House
Neighborhood Information
Portofino
Homes for Sale from the $400's
Neighborhood Information
Summerwood
Homes for Sale from the $300's
Club House, Lake, Pool, Recreation Area, Tennis Courts, Walking Trails
Telfair
Homes for Sale from the $300's
Walking Trails