Charlotte NC: A Top Place to Work & Live
Welcome to Charlotte, the Queen City, and our home town. It is a growing, prosperous city with demographics and facts to match. Charlotte is the largest city in North Carolina and one of the 20 largest cities in the United States. Charlotte was chosen the "Best Place to Live in America" by Relocate-America.com in its annual ranking, based on factors including employment opportunities, crime rates, and housing affordability. The climate is mild, with four distinct seasons of weather. You are always a short drive from wide, sandy beaches and tree-covered, smoky mountains. We are a city with a rich history, but one with an eye on the future development of our area.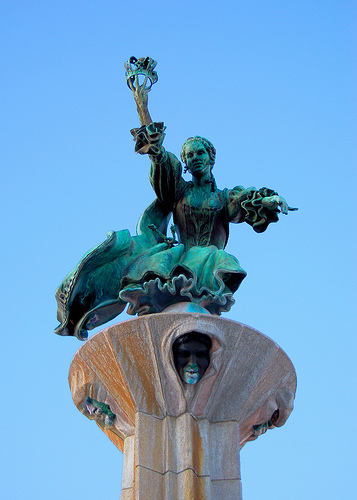 One of the most attractive points of our city is the many historic neighborhoods with their wonderfully time-weathered structures and complementary infill townhomes and condos. Myers Park, Eastover, Dilworth, Plaza-Midwood, Elizabeth – prized for their convenience to work and play, not to mention the classic homes and their stable property values.
Not to be outdone by in-town options, there are many fine neighborhoods in the city limits but on the fringes of town. These include Ballantyne, Providence Plantation, Highland Creek, The Palisades, more than we can mention here. They are close to great retail, have fine school options but usually enjoy lower density development or larger lots.
Ballantyne
A focal point for south Charlotte, Ballantyne combines homes at multiple price points with some of the area's best retail and recreational opportunities.
The area is anchored by Ballantyne Resort, a luxury hotel with a golf course and spa, and Ballantyne Village, a high-end retail development with restaurants, a movie theater, and class A office space. Ballantyne Country Club, a private facility with a championship Rees Jones-designed golf course, sits right in the heart of the area.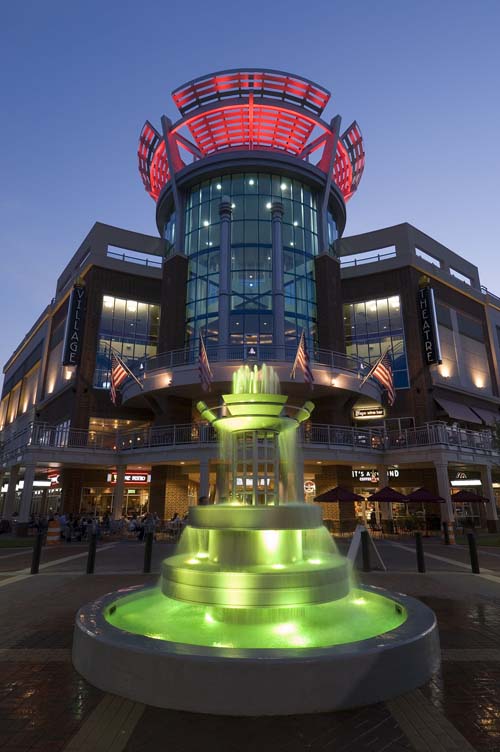 Easy access to major thoroughfares and the airport is only a few more of the many features of the Ballantyne area that make it an attractive place to live.
Chantilly
Living in Chantilly is just plain fun! Right in the middle of the youthful heart of the city, surrounded by art and nightlife. Homes originally built in the 1930-50 era have been lovingly restored, renovated, and cared for. Many are small ranchers that have been popped up or stretched out… along with a few complete teardowns. And the whole neighborhood is literally covered with a canopy of shade-bearing hardwoods. It gives Chantilly a unique look and the neighbors have bonded into a strong community.
Close by are The Cajun Queen, Common Market, Thomas Street Tavern, The Fig Tree, Jackalope Jacks, Harris Teeter, the library… lots to do and see!
Cotswold
Cotswold is a wonderful area of town, centered around upscale retail, close to everything… and some of the most desirable real estate in the area!
Born out of the development of the first suburban mall in Charlotte in the 1960s, that Cotswold Mall… now Cotswold Village Shops… has always been the focal point of the area. Tenants now include Harris Teeter, Binders, Skillbeck Gallery, Wolfman Pizza, and Starbucks. The outdoor orientation of the shops creates a friendly, open-air character.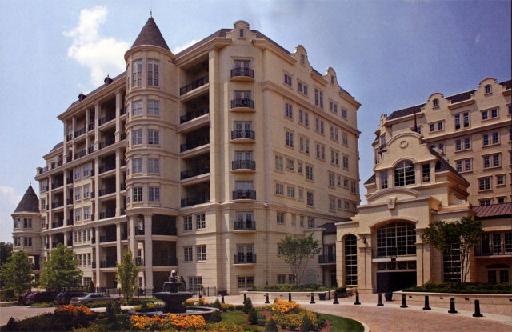 The homes, from classics built in the 1950s to recent construction, are available at all price points. Some neighborhoods of note include the namesake Cotswold, Sherwood Forest, Wendover Hill, Providence Park, and condos The Cotswolds and Rosewood at Providence (pictured).
Historic Dilworth
Historic Dilworth, on the national register of historic neighborhoods, brings to mind trolleys, parks with mature hardwoods, Victorian homes, and smaller bungalows with front porches. You will be pleased to find that much of that charm from yesterday still remains.
Dilworth offers a surprising range of price points for single-family homes, townhouses, and condos. If you are looking for a completely renovated home or one that can be renovated to your taste, Dilworth can satisfy both.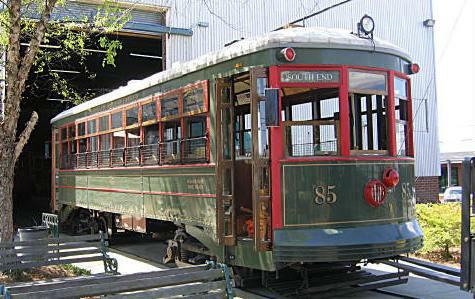 The neighborhood's enduring appeal lies in its in-town location and proximity to uptown, the medical center, and top retail. You can walk to many destinations… just be sure to wave to your neighbors on their front porch! Checkout Southend, Latta Park, The Morehead Inn, Arts BBQ & Deli, 300 East, Freedom Park, The Greek Festival, Nikko Japanese, Pewter Rose, and Dolce Ristorante.
Eastover
If you said "take me to the place that exudes old Charlotte, stately southern charm with inspiring homes and lots"… I would take you to Eastover. If you are shopping for real estate in this price range, you are not done shopping until you visit.
You have homes built in the 1920s all the way to the present, single-family estates and condos. But this is really no starter neighborhood. Eastover is mostly for those who have reached a higher point and position.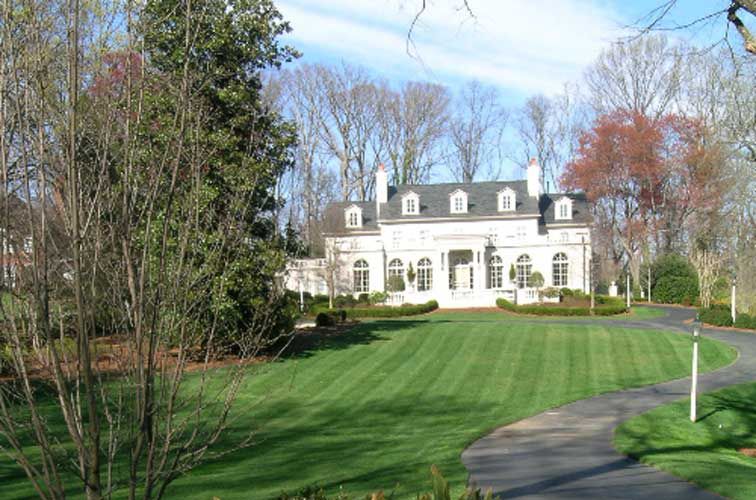 The neighborhood is bounded by Randolph Rd, Providence Rd… and Providence Rd… you have to be a native to understand that I guess. The Mint Museum in Eastover is a MUST visit for all… for art or movies on the lawn during the summer. You are of course in town and close to about everything you need.
Foxcroft
Foxcroft is located right in the heart of the South Park area. It is the premier traditional neighborhood in this area, maybe in the whole city, with a wonderful history and fine homes.
You have homes built in the 1920s, some even earlier, all the way to very recent times. But this is really no starter neighborhood. Foxcroft is mostly for those who have reached a higher point and position.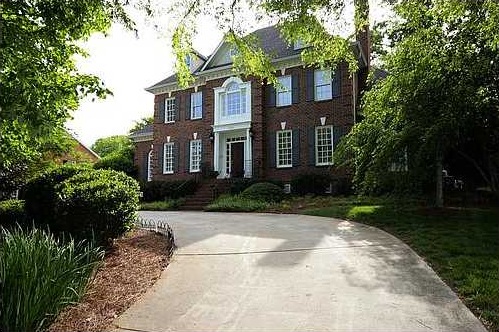 The neighborhood is bounded by Sharon Rd, Providence Rd, and Fairview Rd, and is surrounded by the best retail and schools in Charlotte. If you are shopping for a home in this price range, you absolutely must visit.
Madison
If you are looking for a happening, in-town neighborhood to live in… one where there is a mix of architectural styles with many highly renovated homes for resale… and want to be a stones-throw from hip restaurants and pubs… then you must come to Madison Park to check things out!
With homes generally built in the 50's and pricing in the $200k-$300k range, you will not be disappointed if you want character, wooded lots, and strong neighborhood identity. Traditional ranch forms are mixed with modern/deco designs.
Close by are Park Road Shopping Center (a Charlotte landmark since 1956), Moosehead Grill, The Roasting Company, Angry Ales, Harris Teeter, and Blackhawk Hardware.
Midwood
Midwood is simply the most happening neighborhood in Charlotte these days. The proliferation of restaurants, bars, galleries, and trendy shops and markets has changed formerly quiet inner-city Plaza-Midwood into youthful, desirable Midwood!
The neighborhood was started circa 1903 and maintains a historic district… rows of cute bungalows with front porches and wooded lots… on wonderful streets like Thomas, Belvedere, Club, Asland, Chestnut… many others. You can walk to almost everything you need to get to.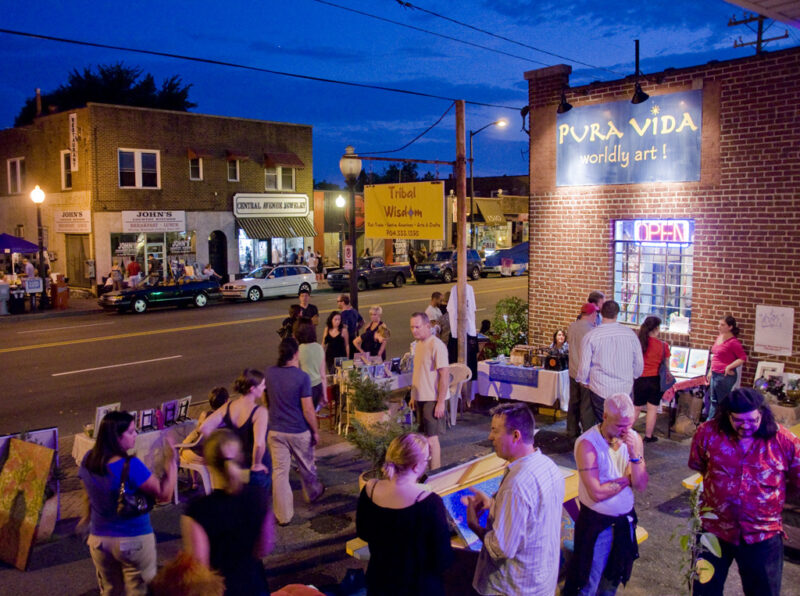 Focal points of the neighborhood are The VanLandingham Estate, Donald Ross-designed Charlotte Country Club, The Penguin (arrive early for a seat), Thomas Street Tavern, and the original Harris Teeter Grocery… yes, store number one!
Myers Park
When you see one of those idyllic photos of Charlotte with huge oaks lining a wide secondary street with large luxury homes, you almost certainly are looking at Myers Park. In many ways, Myers Park is THE upscale, in-town community.
While primarily an upscale neighborhood, Myers Park offers a surprising range of price points for single-family homes, townhouses, and condos. If you are looking for a completely renovated home or one that can be renovated to your taste, Myers Park can satisfy both.
Myers Park is known for its photogenic addresses on streets named Selwyn, Queens, Radcliffe, and Hermitage. It is also prized for its proximity to uptown, the medical center, top retail, Myers Park Country Club, and some of the city's oldest and most beautiful churches. Checkout Providence Cafe, Selwyn Pub, Queens University-Main Campus, and Providence Road Sundries.
NoDa
No other place in Charlotte… and few others in the South for that matter… combines cool, art, music, youth, food, and urban renewal like The Arts District, known to locals as NoDa!
NoDa is a contraction for North Davidson, the main road running through this area. Visit The Neighborhood Theater or The Evening Muse for live music. Eat at Cabo Fish Taco, Boudreaux's, Crepe Cellar. Drink at NoDa Brewing Co. or Smelly Cat Coffeehouse. Take in the many art galleries or go to a performance at CAST.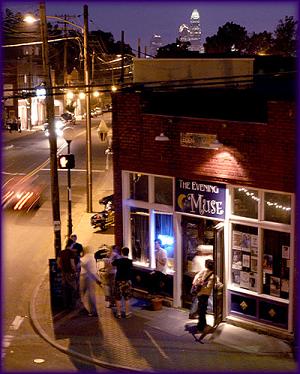 NoDa Real estate spans the price spectrum. Check out condos and single-family homes. Many of the renovated homes date back to an early mill village that lined the railroad tracks.
Raintree
Raintree is unique in the Charlotte area for having two championship 18-hole golf courses that wind through the development. Here you will find lots of opportunities to live on the courses at a reasonable price.
Raintree offers real estate built from the 1970s to very recent construction. Single-family homes, as well as townhomes, are available at a wide range of price points, including very modest entry points.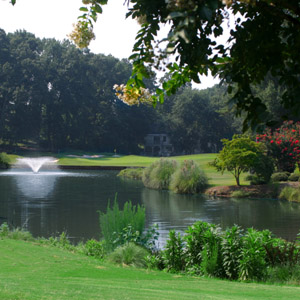 Located squarely in south Charlotte, Raintree backs up to The Arboretum, one of Charlotte's most desirable and established retail locations. Here you can visit Harris Teeter, Home Depot, Vintner Wine Market, Ben & Jerry's, Regal Cinemas, Five Guys, Tinder Box… you can shop 'til you drop!
Southpark
This top area of town is definitely anchored by SouthPark Mall, the beautiful upscale Simon Properties development that has always been the region's best shopping destination. The restaurants, bars, hotels, retailers… and real estate… in this area have no equal in the Charlotte metro.
The neighborhoods close to SouthPark are some of Charlotte's best. Housing at all price points can be had, including homes in Barclay Downs, Morrocroft Estates, Piedmont Row, Sharon Hills, Beverly Woods, Quail Hollow, Cameron Wood, and Foxcroft to name a few. There are many other neighborhoods to be explored.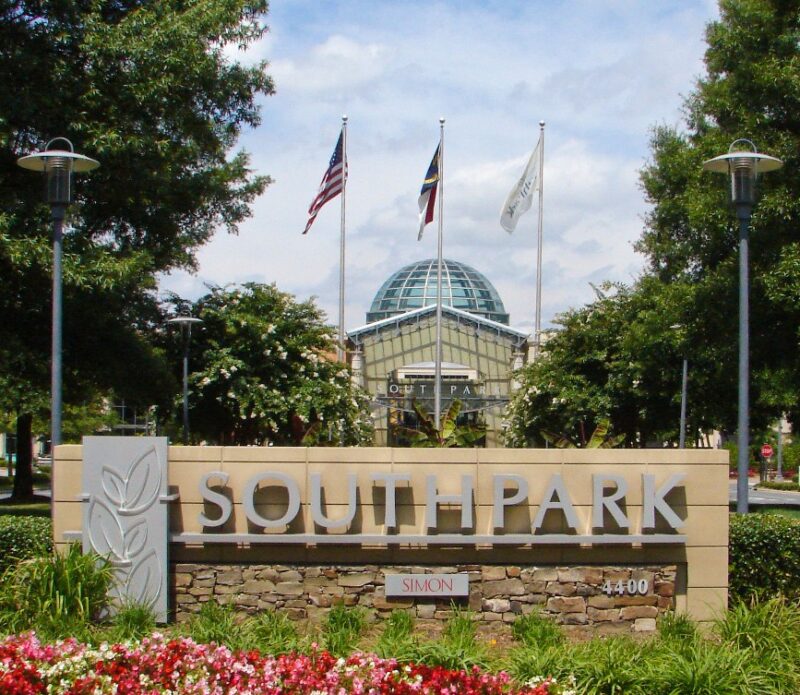 Top school assignments, easy access to any part of town, and loads to do after hours chip in to make the SouthPark area one of the most sought-after real estate destinations in town.
Stonehaven
Stonehaven is among the "Old Guard" of Charlotte neighborhoods… but it is not stuffy or pretentious. Here you will find homes built in the '60s, generally selling for under $400k… and down to very affordable levels. Larger, wooded lots, a mix of brick and siding, and an array of architectural styles are what Stonehaven is all about.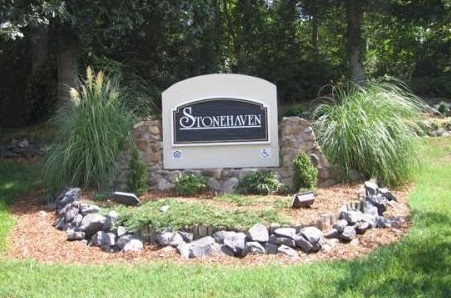 The neighborhood adjoins the McAlpine Greenway, the best series of connected parks and trails in town. The greenway winds along, of course, McAlpine Creek and provides a stimulating place for family outings and exercise. Also nearby are schools, shops, restaurants…. so much so close!