Couponing has come a long way. Now that we have smartphones, it's easier than ever to access coupons! There are tons of apps out there that provide awesome coupons that you can just pull up on your phone. Here are 6 AWESOME coupon apps (in no particular order) that you need to know about.
The Coupon Sherpa app is an awesome app with coupons to tons of stores. What's great about this app is that it includes online coupons as well as in-store coupons. You can also use the app to find coupons for nearby stores. There's also a lot of grocery store coupons that you can use.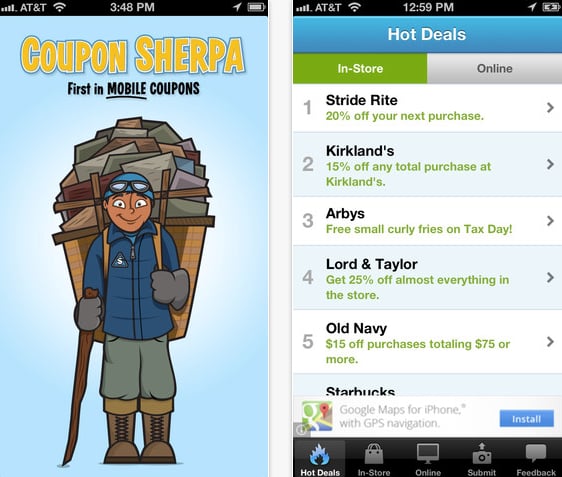 The Coupons App is a great app for coupons to various stores and restaurants. It is easy to use, and there are tons of great deals you can find. What I like about this app is that there's a function that tells you where you can find the cheapest gas nearby. The Coupons App also has a list of freebies that you can get. Thanks to The Coupons App, I was notified about a YSL perfume freebie and was able to receive a free sample! Not bad, right?
If you haven't heard of RetailMeNot, you are seriously missing out. RetailMeNot is another great app for coupons and online coupon codes. Before buying anything online, I always check RetailMeNot for coupon codes. RetailMeNot also has a function that allows you to look at deals for restaurants nearby. You can also save the offers that you like and go back to them when you're reading to use them.
Every day is Black Friday with this app! Shopular is a great app for getting notified on big sales and deals. What's awesome about Shopular is that you can also get cashback if you shop through their app. Shopular also has weekly ads for a bunch of stores on their app including Target, Walmart, Walgreens, and more. Shopular also lets you save deals that you like which makes it easier to find them later!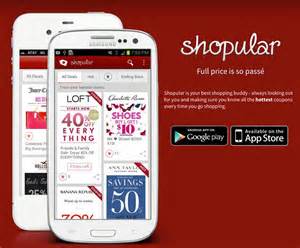 Coupons.com is an app that has many options for saving on your purchases. There are printable coupons that you can download. You can also submit a receipt for cashback. My personal favorite part about this app is that you can also link a loyalty card and add coupons to the card. After adding the coupons to the card, you can just scan the card at the store when you're shopping and the savings will be automatically applied.
Flipp is another app jam-packed with savings. You can browse through weekly ads on this app and easily clip coupons to print out later. What's cool is that Flipp will automatically highlight deals and coupons in the weekly ad. This app also allows you to add coupons to your loyalty cards to easily use their coupons.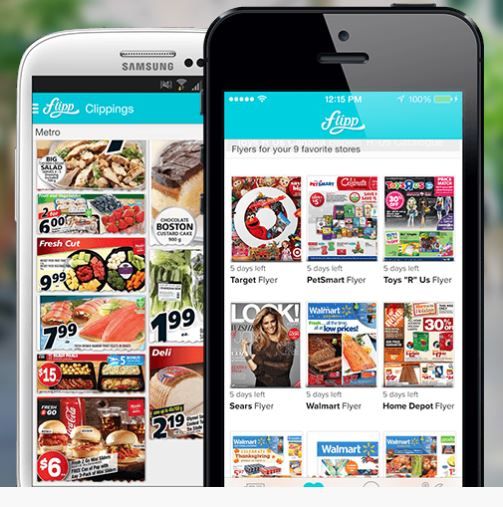 If you have a favorite coupon app that you like to use, feel free to share, and comment below. Happy couponing!