Top Consignment Stores in Charlotte
I know.  The idea of "used' clothing might turn some people off.  But kids, and especially babies, grow really fast; it just doesn't make sense to buy tons of new things at full price because they'll grow out of them before they can wear them for any length of time.
I'll give a personal example.  My firstborn weighed over 10 pounds and was 22 1/2 inches at birth, which meant all of those adorable newborn sized outfits we had for him were too small.  AT BIRTH.  He wore them for about three weeks before we couldn't squeeze him into them any longer.  By 9 months he was wearing size 24-month clothing – which means in less than a year we flew through a lot of clothes.
Aside from the fact they grow quickly, babies tend to ruin clothes quickly too.  Between spit-up, blowouts, and pureed baby food, stains are plentiful.  And it only gets worse as they get older and rips, grass stains, and other goop appears on everything.  Again, it just doesn't make sense to spend a lot of money on things that won't last beyond a season or two.
Little known secret: you can find never-before-worn-clothes at consignment stores too.  I've bought quite a few Ralph Lauren shirts – tags still on – at consignment store prices. Goodwill also winds up with lots of brand-new Target clearance items.
Sweet Repeats Upscale Consignment Boutique
300 East Blvd #2, Charlotte, NC 28203
Phone: (704) 372-0002
Sweet Repeats is unique in its separate layout of side by side entrances. One side is dedicated to a more casual lifestyle while the other side is geared to the more business casual lifestyle & cocktail wear. Sweet Repeats has been quoted as 'The Best In Charlotte', selling both new & gently worn clothing from local boutiques and consignors. The shop is located in the historical Dilworth community nestled behind a popular restaurant. -sweetrepeatsboutique.com
Consignments on Park
10701 Park Rd A, Charlotte, NC 28210
Phone: (704) 544-8228
Consignments on Park, Charlotte's leader in gently pre-owned furniture and home decor. We offer a private and secure platform to sell your items. Consignments on Park, South East Charlotte's specialty consignment store. We hand select our consignments to ensure distinct quality for our distinctive clients. Name brands include, among many: Henredon, Drexel, Maitland Smith, Hickory Chair, Ethan Allen, etc… We also carry our own trendy, custom, upholstered pieces and cool, unusual, repurposed items. -consignmentsonpark.com
Nouveaux Consignment Boutique
901 Central Ave, Charlotte, NC 28204
Phone: (704) 266-4177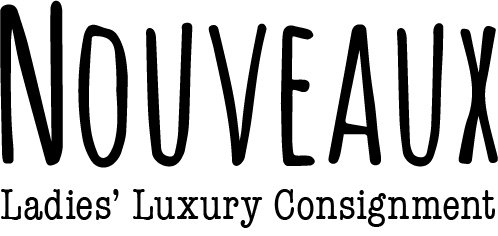 Nouveaux Boutique, founded in 2015 in Ballantyne Village and now located at 901 Central Avenue, is Charlotte's first and only ladies' luxury consignment store. Expect to find treasures from Louis Vuitton, Gucci, Chanel, and more for up to 70% off retail, as well as favorite staples from Anthropology to Zac Posen at fabulously affordable prices.  -nouveauxclt.com
South End Exchange
111 New Bern St, Charlotte, NC 28203
Phone: (704) 353-4600
Shop Small in the South End today. Lots of consignment item discounts and 20% off in most of our vendor spaces. We will also offer FREE local DELIVERY for items purchased. -south-end-exchange.business.site
Sardis Marketplace
2328 Crown Centre Dr, Charlotte, NC 28227
Phone: (704) 837-7890
Sardis Marketplace is an innovative fusion of name brand quality consignment and beautifully stylized vendor booths! Our store features 60+ vendors, we're over 20,000 sq. ft, and open 7 days a week!! You can find the best deals, the best quality, and a great selection. We offer a wide variety of new, used, and consigned furniture. Plus home decor, artwork, lighting, apparel, jewelry, handmade soaps, lotions, and artisan items; making us the perfect one-stop-shop for all your personal and gift item needs. -sardismarketplace.com
Classic Attic
4301-C Park Rd, Charlotte, NC 28209
Phone: (704) 521-3750
Contemporary, Traditional, Vintage, and Mid-Century Modern furniture, eclectic decor & original art are all on consignment right in the heart of Charlotte, North Carolina.  Located in Park Road Shopping Center, the region's oldest shopping center, Classic Attic has treasures from the finest furniture stores around the world. We pride ourselves on being one of the region's best consignment shops!. -classicattic.biz
Uptown Cheapskate
9015-5 J M Keynes Dr, Charlotte, NC 28262
Phone: (704) 900-8014
Uptown Cheapskate buys what you loved yesterday and sells what you want today. Bring in your gently used clothes, shoes, bags, and accessories for cash on the spot, and snag amazing deals on the brands you love. At Uptown, you'll find new and gently used clothes from brands like Coach, Michael Kors, Express, Anthropologie, J. Crew, Urban Outfitters, and more at a fraction of retail prices. -uptowncheapskate.com
Clearing House
701 Central Ave, Charlotte, NC 28204
Phone: (704) 375-7708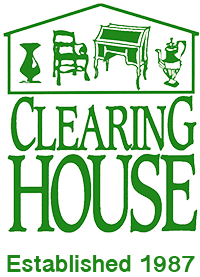 Clearing House is a consignment store where discerning shoppers can find fine home furnishings and antiques at attractive prices. We regularly consign all styles and types of furniture, antiques, and rugs, and we specialize in quality smaller items such as crystal, china, sterling, jewelry, paintings, and accessories for your home. Come in today to find a special treasure. We make consigning easy! Bring us your quality home furnishings to sell for you. -clearinghousesouth.com
Hush Consignment Boutique
8042 Providence Rd Suite 800, Charlotte, NC 28277
Phone: (704) 541-7475
We have a large selection of wonderful labels and our very high traffic location blesses us with a HUGE amount of patrons and consignors. If you are a consignor, your items have maximum exposure to sell. If you love to shop consignment stores, you will be amazed the second you walk through our door. -hushconsignment.com
Desgen's Closet
5346-D Prosperity Church Rd, Charlotte, NC 28269
Phone: (704) 572-0081
Welcome to Desgen's Closet. A classy online boutique! Located in North Carolina. Desgen's features women's clothing @ affordable prices. Everything is gently used/like new! -desgenscloset.commentsold.com
Tips for Shopping Consignment Stores
New merchandise is added regularly and goes quickly, particularly at the Goodwill, where bargain hunting is a serious sport.
Shop with an open mind and a sense of humor.
While it's OK to go shopping thinking "I want a red Ralph Lauren polo shirt," there's a good chance you won't find exactly that.  Instead, shop with less specifics and more generalities: "I want a red polo," or "I want sweaters."  I refer to shopping second hand as "treasure hunting" because that's what it is – you don't know exactly what you'll find, but you'll wind up with some real goodies if you put in the effort (like brand new Janie & Jack shirts or a Virginia Tech football jersey just the right size for my toddler).
Know your brands and your prices
Consignment stores price items based on a variety of factors, but the brand is the primary role in determining price points.  Higher-end clothes will cost more, naturally.  Store brands tend to be less – Jumping Beans is Kohl's brand, Garanimals is Walmart, and Circo is Target, to name a few.  While oftentimes prices at consignment stores are less than in the stores, there are occasions where clearance merchandise (at a regular retailer) is cheaper.  For example, Target will mark down their Circo t-shirts to $2.50/each.  At a consignment store, those will usually be priced at $2.99.  The Goodwill, however, prices things at one price regardless of brand.  Baby clothes are $1.99 while toddler/kids clothes prices will vary up to around $4.99.
Go there for your seasonal items
Why spend a fortune on a Halloween costume your baby can only wear once? Or a "Baby's 1st Christmas" onesie that you can only use for a short period of time? Consignment stores are loaded with these goodies – along with things like Christmas dresses, Easter outfits, swimwear and more.
Don't forget to check the baby gear, toys, and books
These stores are full of great things!  More often than not you'll find multiples of the same toys at these stores – because I'm pretty sure there isn't a parent out there who doesn't own this play table or that toy (both of which you can always find used).  You can usually also find shopping cart covers, tummy time playmats, and baby carriers, along with strollers, cribs, high chairs, etc.
Goodwill is a great place to look for kids' books
I've found some perfect condition Dr. Seuss and Little Critter books on my hunts – paperbacks are $0.99 while hardcovers are $1.99.
Lastly: shop the sales
On St. Patrick's day, for instance, you have the chance to get 15 – 50% off your TOTAL PURCHASE at Once Upon a Child.  You can't beat that!
Any consignment tricks or tips I missed?  Happy treasure hunting!