Best Family Lawyers in Charlotte
Divorce and other family law concerns can seem overwhelming. For anyone who is dealing with family law issues and/or considering separation or divorce, it is crucial to have a competent and caring attorney on your side. Your own attorney will help you protect your own rights and those of your children. Your lawyer will also help you get around the challenging legal process, so you don't have to be scared or intimidated. It is important to choose an attorney that is well-versed in family law.
McIlveen Family Law Firm
400 S Tryon St Suite 950,
Charlotte, NC 28202
704-810-2219

At McIlveen Family Law Firm, we understand that divorce and child custody are two of the toughest challenges you can have in life. We know that with so much on the line, it is crucial to work with someone you can trust to protect your rights and best interests. The Charlotte family law attorneys in our Charlotte, North Carolina office will work tirelessly to help you through this difficult time in your life. It is our goal to get you the best results possible. We also strive to deliver an excellent experience even in this difficult time in your life. You can trust our Charlotte child custody attorneys with your child custody case or other family law matter. – mcilveenfamilylaw.com
Prism Family Law Firm
10130 Mallard Creek Rd #319,
Charlotte, NC 28262
704-412-1442

Our Charlotte-based lawyer focuses primarily on Family Law, Divorce, Child Custody, Child Support, and Guardianship matters, but also practice in the areas of Estate Planning and Criminal Record Expungement. Prism Family Law was created with the goal of being consistently available to each and every client that works with the firm. ​Prism Family Law's mantra is to be Direct, Diligent, and Dependable. Our lawyer will be direct with you while discussing your legal issue, will work diligently towards obtaining a favorable outcome in your case, and will be dependable with legal advice, direction, and accessibility. – prismfamilylawfirm.com
Southpark Family Law
6831 Fairview Rd suite c,
Charlotte, NC 28210
704-659-6030

At Southpark Family Law, the divorce lawyers provide high-quality legal representation for all family law issues, including Child Custody, Child Support, Alimony, Post Separation Support, Equitable Distribution, Separation Agreements, Mediation, Collaborative Law, Domestic Violence, Alienation of Affection, Absolute Divorce, Adoptions, and Civil No-Contact Cases. Our website provides a few extra features for our clients including a F.A.Q. section for frequent inquiries as well as a forms page where new clients can get ahead of the process by filling out our client intake form.- southparkfamilylaw.com
Warren Family Law
1001 Elizabeth Ave STE 2A,
Charlotte, NC 28204
704-234-6809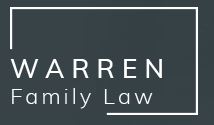 When your family is on the verge of breaking apart, it can be difficult to have the perspective needed to make the right decisions for your future. Every choice seems to have some type of negative consequence that puts you in a no-win situation. You are under a lot of pressure, and you are worried that you are not doing the right things to protect your best interests. At Warren Family Law, based in Charlotte, we are here to help simplify this process for you. Our firm, led by founding attorney Jim Warren, will be there for you when times get tough. Whether you are facing a divorce, a difficult child custody case, or other important family law matter, you can feel confident you will get the representation you need when you work with us. – warrenfamilylaw.net
Collins Family Law Group
15720 Brixham Hill Ave #309,
Charlotte, NC 28277
704-350-2994

We can do phone conferences or video conferences to help accommodate potential clients. We also continue to offer consults and are taking measures to ensure the health and safety of our clients coming into the office. Our team of dedicated divorce lawyers prioritizes you and your family because we know what's really important. We boldly serve as your legal guides and protectors in all areas of family law in North Carolina and South Carolina. Since we exclusively handle family law cases, we have a unique understanding of the important laws and rights that can impact you and those you love most. – collinsfamilylaw.com
GraserSmith, PLLC
223 East Blvd.
Charlotte, NC 28203
704-626-6795

Our attorneys provide quality advice and specialized expertise for family law matters like divorce, child custody, child support, alimony, and property division. GraserSmith has represented hundreds of clients in Charlotte and the surrounding area. – grasersmith.com
Law Office of Tamela T. Wallace, P.A.
301 S McDowell St #406,
Charlotte, NC 28204
704-371-4212

For more than 20 years, the Law Office of Tamela T. Wallace P.A. has provided legal services to hundreds of clients throughout the Charlotte metropolitan area. Our attorneys bring with them a desire and passion to assist people who may otherwise feel helpless with their family law legal matters. We are dedicated to doing what is best for our clients, whether you need an aggressive attorney to represent you in court or a caring lawyer to offer guidance with difficult decisions. We are what you need us to be, and we're always here for you. – tamelatwallace.com
Marcellino & Tyson, PLLC
2820 Selwyn Ave #350,
Charlotte, NC 28209
704-919-1519

Marcellino & Tyson is a trusted Charlotte, NC-based law firm, providing representation in the practice areas of Family Law, Business & Employment Law, ERISA Disability Law, and Civil Litigation. Our attorneys are highly experienced in ERISA litigation with a successful track record helping clients get the benefits they deserve. We are also known for defending the interests of our clients in family law-related issues. When you need a divorce lawyer, child support lawyer, or alimony lawyer, your first choice should be Marcellino & Tyson. Our business dispute attorneys help companies in North and South Carolina to both avoid and resolve legal issues. When you need an experienced non-compete or NDA lawyer to draft important employment contracts, we have you covered. – yourncattorney.com
Miller Bowles Cushing, PLLC
508 East Blvd.
Charlotte, NC 28203
980-321-5590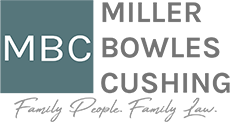 Call Miller Bowles Cushing when you need a diligent and compassionate Charlotte divorce attorney. Although our firm is located in Charlotte, we provide compassionate and insightful legal guidance to families throughout the State of North Carolina. Our seasoned legal team has successfully navigated clients through their divorce, alimony, child custody, property division, and child support matters for over 50 years collectively. Whether your case needs to be resolved inside or outside of court, the Board Certified Family Law Specialists at Miller Bowles Cushing are equipped with the rigorous legal abilities to steer your case in the right direction. – mbc-law.com
Hatcher Law Group, P.C.
801 E Trade St #100,
Charlotte, NC 28202
704-375-3911
Hatcher Law Group is a firm focused exclusively on family law matters. The foundation of our practice is the understanding that divorce is highly personal and emotional for a family and no two situations are the same. Our attorneys offer experience, knowledge, compassion, and the highest quality legal services to people facing difficult issues. We represent clients from all backgrounds and provide guidance based on an individual's needs and goals.- hatcherlawgroup.com