Top 10 Best Fence Companies in Charlotte
You will find quite a few fence companies willing to install your fence in your town, but how do you know which one is right for you? Certainly, you want a high-quality solution at a fair cost, and you want it set up in a timely fashion. But before you hire a fence company, make sure to research the company. Below is a list of top fence companies in Charlotte, NC.
L & L Fence Company, Inc.
9331 Albemarle Rd.
Charlotte, NC 28227
(704) 563-9544

L&L Fence Company, Inc. was established in 1992 by the late founder, Lenzy Vibbert Sr. Lenzy Sr., spent his entire life in the fencing industry. Lenzy wanted his company to be focused on the residential customer while maintaining an affordable product. While some of his competitor's in the business were striving to do the same, Lenzy maintained quality above quantity, this still holds true today. L&L Fence Company is a prime fencing company in the Charlotte market and surrounding area – llfence.com
Champion Fence Builders Inc.
10328 Robinson Church Rd.
Charlotte, NC 28215
(704) 569-3445

Since 1997, Champion Fence Builders has been serving the Carolinas with second to none "Customer Service". We have built over 20,000 fences in 20 years. Year after year, Champion Fence is the most preferred Fence Contractor in the area. We provide all types of fences including ornamental aluminum, vinyl, wood and chain link. All of our fences are built to the highest standards in the industry and we are confident in the quality of our workmanship. Champion offers a Lifetime Workmanship Warranty that includes Free Gate Adjustments FOR LIFE! Champion Fence is Licensed and Fully Insured. – championfenceinc.com
American Fence & Supply Co.
421 Lissom Ln.
Charlotte, NC 28217
(704) 523-4936

American Fence and Suppy bring a wealth of knowledge to every project we take on. We strive to develop a relationship with you so we can meet your needs effectively. Our business thrives on relationships and referrals. The right fence can offer your property security and privacy. It can also complement your home's exterior. To make sure your fence is installed the right way, get in touch with the professionals at American Fence & Supply Co. – americanfenceandsupply.com
Allison Fence Company
5505 Equipment Dr.
Charlotte, NC 28262
(704) 376-7535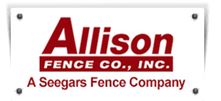 For 100 Years, Allison Fence Company has been the area's most trusted name in providing cutting-edge fencing materials along with expert design and installation services. We have built lasting relationships with residential and commercial customers in communities throughout the Carolinas and the Charlotte metropolitan area with Waxhaw, Harrisburg, Davidson, Concord, Cornelius and Tega Cay, South Carolina, and more. – allisonfence.com
The Charlotte Fence Company
125 Remount Rd Suite C-1,
Charlotte, NC 28203
(980) 291-4187

The Charlotte Fence Company's humble beginnings trace way back to the year 1997. Then, this small business catered to families in a small residential area in Charlotte alone. With Charlotte's growing population, our CEO anticipated a great need for improved security in residential and commercial areas alike. True enough, as the property-related crime increased, the community was on the search for a trusted fence company for their respective properties. – thecharlottefencecompany.com
James Fence & Gate Company
125 W 24th St.
Charlotte, NC 28206
(704) 617-8750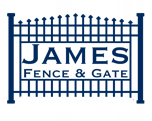 We are proud to offer custom fencing, handrails, and access gate installation services throughout all of Charlotte (including Ballantyne, South Park, Myers Park, Dilworth, Noda, South End), Mooresville, Huntersville, Davidson, Cornelius, Concord, Harrisburg, Matthews, Mint Hill, Monroe, Marvin, Pineville, Indian Trail, Waxhaw, Weddington, Wilmington, Fort Mill, Tega Cay, Rock Hill, Indian Land and many other cities and towns in North & South Carolina. Our new home fence contractors want to protect your property from trespassers and solicitors; keep your pets and children safe; add to your home's curb appeal; and hopefully increase its market value! Get in touch with us today to schedule a free estimate on your new wood fence, vinyl fence, metal fence, custom ornamental fence, home driveway gates, custom handrails, or privacy fence project.-jamesfencecompany.com
Hartsell Brothers Fence Co Inc
3532 Sam Wilson Rd.
Charlotte, NC 28214
(704) 703-3515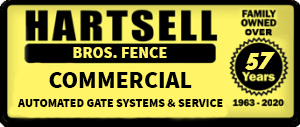 Are you developing a commercial or industrial site? Hartsell Brothers Fence Company is a trusted fencing contractor in the Greater and Metro Charlotte, North Carolina area. Since 1963, our team has been partnering with builders, architects, engineers, and other professionals. We install secure and attractive fences. We offer fence building services and quality materials that you can trust. For the past five decades, industries and businesses around Greater and Metro Charlotte, North Carolina have relied on Hartsell Brothers Fence Company for trustworthy fencing services and applications. We have installed fences and security gates at industrial complexes, commercial facilities, recreational areas, and more. We specialize in everything from ornamental fences to automated access systems. – hartsell-fence.com
Charlotte Fence
5833 St Francis Dr.
Charlotte, NC 28269
(704) 998-9760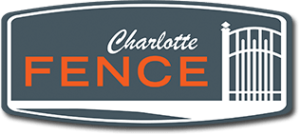 Charlotte Fence specializes in aluminum fence, gates, and railing in residential, commercial and industrial grades. Charlotte Fence is passionately committed to supplying the best quality products, at reasonable prices, with the best service in our industry. We are constantly exploring new trends and ideas that define the future of our industry. All products made in the U.S.A. – charlottefence.com
Fenceitforu
2641 Shelburne Pl.
Charlotte, NC 28227
(980) 225-1699

We are a fence contractor in Charlotte, N.C. providing affordable aluminum, Vinyl, and wood fence products and installation. Available in privacy, semi-privacy, picket, split rail, arched up or down. We offer several different styles of aluminum fence, including pool code fence. – fenceitforu.com
CCR Fence
Charlotte, NC 28277
(704) 770-5758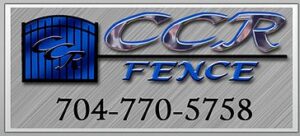 CCR Fence LLC offers Premium Powder Coated fencing options. This high-quality material is rust and corrosion-resistant. It can withstand the fury of nature and hold up to the chemicals that may be in or around your pool. Our Aluminum fencing is the best choice for perfecting your landscape, as it offers a barrier that does not block the natural beauty of your property. CCR Fence LLC partners with CCR Backyard Design INC to give our customers the best options for improving their homes. We also proudly partner with the Greater Charlotte SPCA to provide homes and fencing for our furry friends that have recently been adopted! – ccrfence.com