Want an unstuffy Thanksgiving? This headgear is sure to get your group giggling. Be sure to check out these ideas for a fun-filled Kids' Thanksgiving.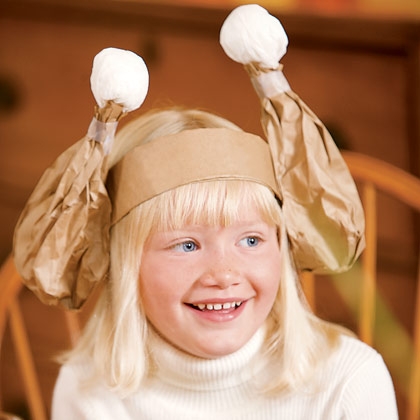 What you'll need
Paper grocery bag
Paper lunch bags
Tape
Scissors
Scrap paper
White paper napkins
Stapler
How to make it
Cute Cornucopia – Thanksgiving Appetizer for Kids
This mini horn of plenty guarantees that hungry young guests will have something to nibble on. Set one at each place as a meal-starter, or make a bunch to serve as a kid-friendly hors d'oeuvre platter before the big Thanksgiving feast.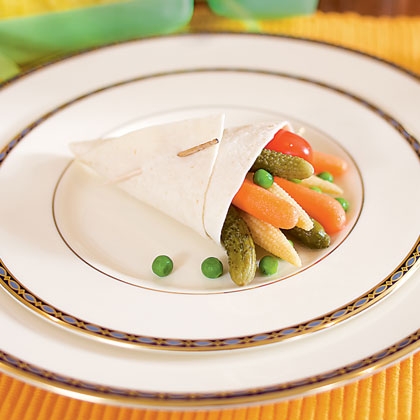 What you'll need
Tortillas
Toothpicks
Small veggies — we suggest peas, baby carrots, baby corn ears, grape
tomatoes, and cornichons (or any small pickle)
Dip or dressing
How to make it
To create each cornucopia, cut a tortilla in half. Roll it into a cone with the rounded edge at the open end. Secure the cone with a toothpick, then fill it with small veggies. Serve with your favorite dip or dressing.