Moving is a jumble of conflicting emotions. One minute you're excited, the next you're fighting back waves of apprehension. Chances are your kids will be feeling the same way. Moms can minimize disruption on move day and keep your family stress-free with these tips.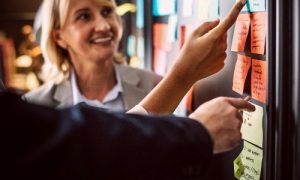 Moving is all about logistics. That means that one of the most important questions you need to answer early on to reduce moving stress is "How am I going to get my belongings from my old house to my new one?" Either you can do it yourself, or you can hire a moving company. A tip for you—if you are going to hire professional movers, only work with people you trust. Unfortunately, the moving industry has its fair share of scammers waiting to take advantage of you. Because of this, be sure only to hire professionals with outstanding reputations and a substantial number of reviews. For more information on how to spot a moving scam, check out movingscam.com.
Once you've decided how you're going to move your belongings, the next most important thing that you can do to avoid moving stress is to get organized. But don't worry—you don't need to reach Pinterest-level organized. If you can create to-do lists and check them off as you go, you'll be halfway there. To give you a kick-start, we've compiled a checklist of some essential things to remember.
How to Pack
Pack smart. Make a list of each room in your house. If you think about packing everything in the whole house at once, we guarantee you'll get stressed out. Instead, think about each room, and then break down the stuff that's in each room into smaller categories. For example, the categories in your living room might include the following: books, entertainment equipment and accessories, decorations, and furniture.
Once you have your list of rooms and the categories of stuff in each room, find the smallest, simplest category. Begin there. When you're working on this task, it may be tempting to try to work on other tasks at the same time. Or, maybe you'll get stressed out and start thinking about everything else you have to do. If that's the case, we have a motto for you: "task at hand." Repeat it to yourself over and over. You can only pack your whole house by working on one task at a time, and that task will get done a lot faster if you focus all your energy on it.
Forward Your Mail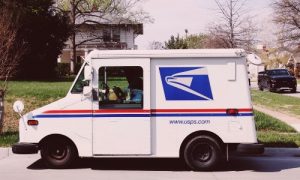 Don't mistake forwarding your mail through the USPS for officially changing your address. Most businesses, accounts, and subscriptions require individual notification of address change. Requesting to forward mail through USPS typically expires after six months. This means you'll need to go online or call your bank, credit card companies, and any other important accounts to ensure permanent forwarding of mail. Services like Updater make this process easier than ever.
Keep your kids busy
Give them a little bit of responsibility in the days leading up to moving day. Allowing them to take ownership of packing some of their belongings or to pitch in with the cleaning will mean they'll feel involved in the process. And if they feel involved in the process, they're more likely to be excited about it (and less likely to feel sad about the move)!
Pack a "first night essentials kit."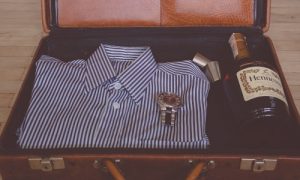 The last thing you want to do after spending all day moving is to realize that you have to rifle through a dozen boxes to find PJs, toothpaste, snacks, and the iPad to entertain the kids. Pack a kit that includes toiletries, a change of clothes (or two), pajamas, snacks, games, phone chargers, and any other first night essentials you can think of.
Transport valuable items your personal vehicle on move day.
In the rare case that items are lost or damaged during your move, you'll have peace of mind that irreplaceable possessions are safe in your care. Things like valuable documents, heirlooms, currency, jewelry, or artwork are worth taking with you in your car.
When you arrive, do a sweep of the house for any hidden dangers. With so much going on it's important to be extra mindful of anything kids could pull down, climb up, or fall over! Keep a watchful eye on any chemicals or sharp objects, too.
As soon as possible, give your new home a deeper inspection.
Make sure that your plumbing, electricity, and alarms are all in perfect working order. Check for signs of damp (condensation, mold) and subsidence (cracks in the walls or ceilings). One area that's easy to overlook—although not literally!—is the roof. Hire specialists to put your mind at ease.
Don't miss the little things
Make time to set up new memories, start traditions, and put down some roots. Once you've done a bit of settling in, don't miss the little things:
Find a new favorite restaurant close by
Meet your neighbors
Throw a housewarming party
Join the neighborhood homeowners association
Plant a tree
Get a pet
Start a new hobby
Volunteer locally
Pick up your new year's resolution that you dropped already
Mark your kids' height on a door frame
Take a family photo
Plan your first home-made meal
Bury a time capsule
Play hide and go seek
Invite family over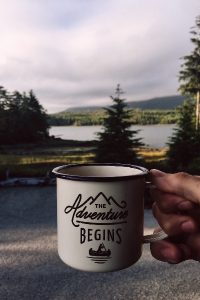 Forget the waves of apprehension and concentrate on the excitement instead! Moving into a new home presents new opportunities and fresh starts. It's also a chance for your family to work as a team and to spend quality time together. We hope these tips will help you make your next move your smoothest one yet. If you need help moving, check out Bellhops Moving.  And if you feel like we missed anything in this post, please let us know!