Family Activities in Freedom Park
If you've been to New York, you know what an amazing park looks like. When we moved to Charlotte, I just assumed that there wouldn't be a park quite like Central Park. I was wrong. Freedom Park is to Charlotte as Central Park is to New York.
My husband and I found Freedom Park, and I was in love. While it is not the same scale as Central Park, that does not take away from its beauty or significance. Charlotte is not as large or busy as New York and Freedom park is proportionately-sized to the Queen City.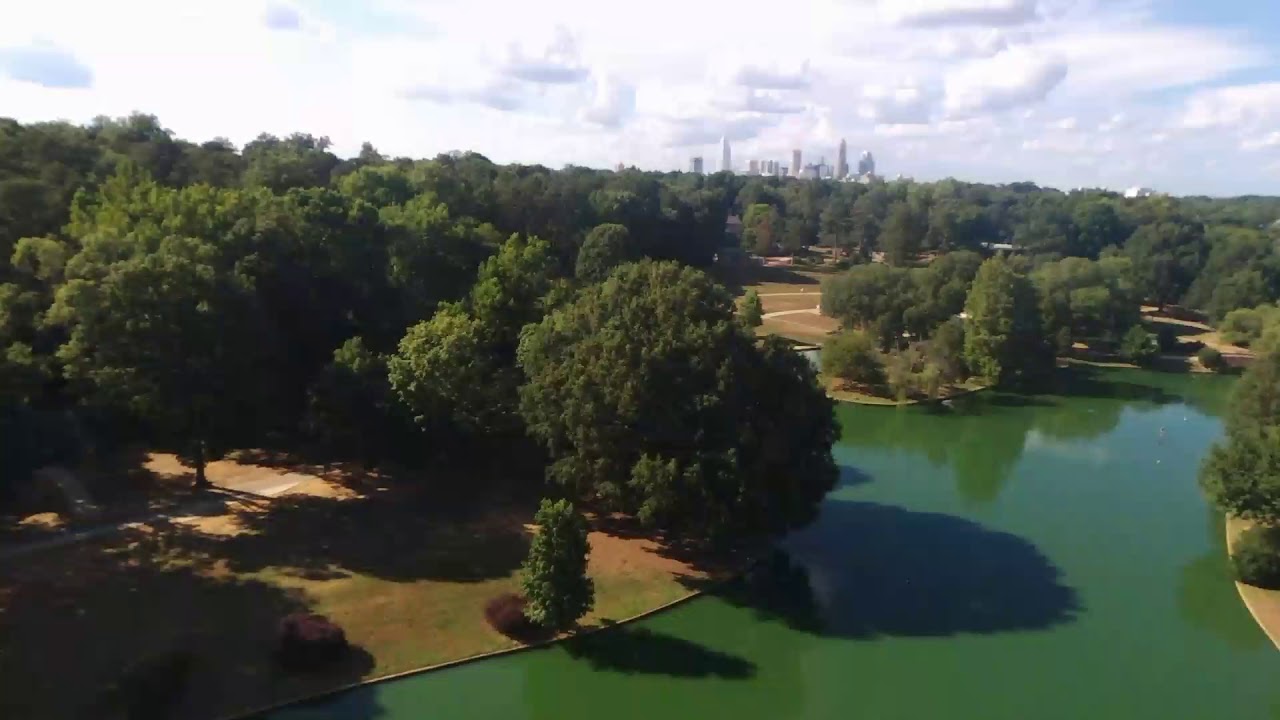 Freedom Park is beautiful, with miles and miles of well-maintained grounds. There is lots of green space perfect for playing a game of Frisbee. If you want to enjoy a good book, even when packed, you are sure to find a shady tree to take shelter under.
There are baseball fields, soccer fields, basketball courts, and volleyball courts. There is a large playground on the East Boulevard side with a sandbox, many swings, and an old train engine to explore. There is also a lot of green space for lounging and picnics. There is a fenced playground with a parking lot on the Princeton Avenue side of the park that is great for younger children. There are bathrooms on both sides of the park. The highlight of Freedom Park, however, is the 7-acre lake. On any given day, you will find many people, adults and children alike, walking, biking, roller skating, and scootering around the lake.
The pond, full of ducks, adds a great element of beauty and the kids just love to beckon the ducks over to the water's edge. The amphitheater, located near the water, is the perfect spot for outdoor concerts and events. So much goes on at the park that they have their own Facebook page.
NFL Play60 Kids Zone
I have two very rambunctious boys and they absolutely love the NFL Play60 Kids Zone. Back in 2013, the Carolina Panthers helped fund this awesome addition to Freedom Park. The Play60 Kids Zone has a football obstacle course for kids to complete like they are training for the NFL. There is a 40-yard dash with an automated timing device so the kids can time how fast they can run from one end to the other. In addition, there is a Play60 photo booth and pep talk station, as well as other great features complete this fun experience.
Playground
The park has a nice playground for kids to swing, slide, and monkey around. There are plenty of benches for parents to sit, but still, have a view of the kids. I especially love how there are several sections where you can get some shade on hot days. There is an old train near the playground that not only looks beautiful but is fun for the kids to play and explore.
Duck Pond
The duck pond is a lovely attraction and there is a path that goes around it. Perfect for little ones to ride their bikes and scooters. A little bridge connects Freedom Park to the Charlotte Nature Museum, which is a great little place to take kids and spend some time learning about and admiring some wildlife.
Charlotte and the surrounding areas have some great parks, with Freedom Park being the most grand. Take some time this summer to enjoy the great free assets we have in our area.
Have you uncovered some other great parks or attractions around Charlotte we should know about?