Best Dance Studios in Charlotte
Searching for kid's dance classes in Charlotte? Choosing a school for dance is an essential step in your child's dance education. Just because your friends have children that attend a particular Charlotte dance school doesn't necessarily mean it is the right place for your family. We suggest touring the dance studios around Charlotte you are interested in to see how your child feels about each school environment. We recommend taking into consideration how you and your child are treated by staff. Finally, trust your gut and go with the school that feels like a good fit for your child's personality and dancing goals. We researched and compiled this list of the top ten dance studios for classes in Charlotte.

Charlotte Cirque & Dance Center
9315-E Monroe Rd.
Charlotte, NC 28270
Phone: 704.844.0449
Specializing in Aerial Silks, Contemporary Dance, Lyra, Trapeze, Jazz, Acrobatics, Hip-hop, Juggling, Hand Balancing, Ballet, and more for all ages. Each year students in the Training Program and Adult Ensemble have the opportunity to audition for their annual holiday show, Clara's Trip A Cirque & Dance Nutcracker Story. The Charlotte Cirque & Dance Center is a nonprofit organization dedicated to inspiring people of diverse backgrounds to explore beyond their boundaries through dance and circus arts.​ Our vision is to create educational opportunities for people to experience the world, which will enrich their lives and the lives of those around them. Our studio features 5,000 square feet with a ceiling height of 18′ – 20′ with several adjustable rigging points in each studio. We have a studio theater that is set up for in-person, recording, and live stream performances. -cltcirquedancecenter.org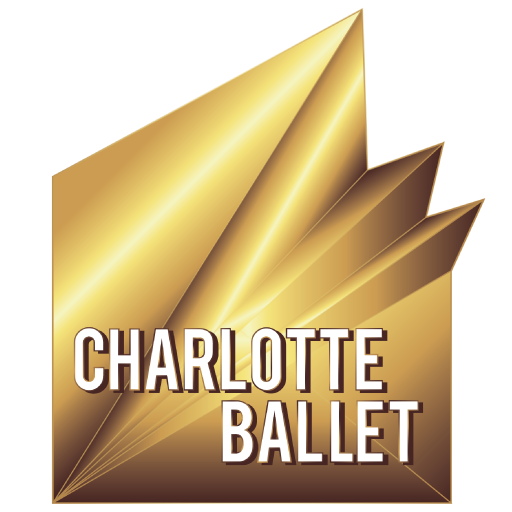 Charlotte Ballet
701 N. Tryon St.
Charlotte, NC 28202
Phone: 704.372.0101
Charlotte Ballet Academy serves approximately 1,000 students annually. Led by Artistic Director Hope Muir, Charlotte Ballet is known for its strong dancers and versatile repertoire, ranging from classical ballet like the Nutcracker to bold, contemporary works. Charlotte Ballet's mission is to provide artistically excellent programming to diverse audiences in its home city of Charlotte, the Southeast region, and to the varied communities, it serves while on tour across the nation. Charlotte Ballet has received critical recognition nationally for excellence in programming, education and outreach, and dance training. – charlotteballet.org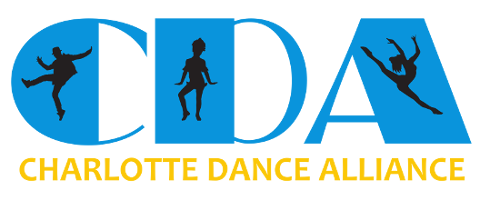 Charlotte Dance Alliance
1898 Windsor Square, Suite B
Matthews, North Carolina 28105
Phone: 704.847.7138
CDA is a cutting-edge studio backed by over 32 years of dance tradition and strong family values. Charlotte Dance Alliance was created out of the legacy of Fancy Feet Dance Studio who has been serving the Matthews and surrounding Charlotte areas under the direction of Ms. Paula Mann. The alliance of years of dance education, great instructors, and wonderful families created Charlotte Dance Alliance. CDA offers classes in Ballet, Tap, Jazz, Hip Hop. Lyrical, Contemporary, Pointe, Floor gymnastics /Acro, Leadership Skills, Improv, competitive team, and more. Mommy and Me classes begin at 18 months and go through class offerings through advanced adults for serious students. -dancingcda.com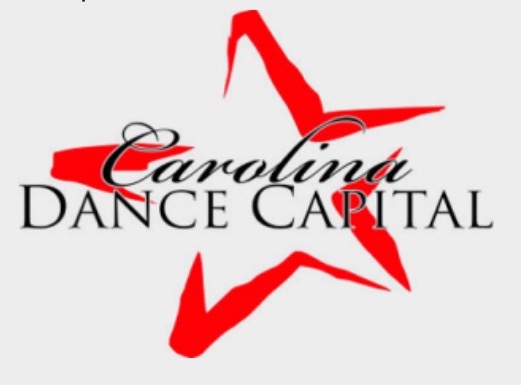 Carolina Dance Capital
12210 Copper Way
Charlotte, NC 28277
Phone: 704.542.4998
Here at Carolina Dance Capital in Charlotte, North Carolina, our goal is to "inspire, motivate, and enrich" our students through the art of dance. We offer dance training for ages 2 through adult. We offer only the finest in all styles of dance training. We always have our dancers' best interests at heart, whether they choose to join our competitive teams or stay with us for recreational purposes. We take the time to work with each of our students in intimate class settings to develop current dancers and encourage new ones. No matter your skill level or goals with dance, you will find a place here at Carolina Dance Capital. Join us today for a fun and family-friendly dance environment! – carolinadancecapital.com

MoveStudio Charlotte
4418-E Monroe Road,
Charlotte, NC 28205
Phone: 980.329.6683
MoveStudio Charlotte seeks to promote the joy of movement through high-quality instruction, community classes, and special events. Our youth program is designed to emphasize the joy of movement and promote physical fitness while developing well-rounded dancers who show respect, courtesy, responsibility, and confidence. MoveStudio Charlotte provides a safe space for all dancers, fitness instructors, students, and artists to hone their craft. We offer a variety of weekly group classes, so your workouts stay fresh and fun. Our Pilates, dance, barre, and yoga classes are limited in size to ensure that our students receive the personal attention and plenty of room to move freely.- movestudiocharlotte.com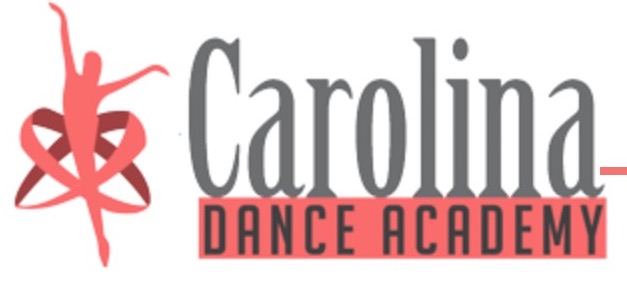 Carolina Dance Academy
13902 S Tryon Road
Charlotte, NC 28278
Phone: 704.957.8321
CDA was founded and is currently owned by artistic director, Jessica Salas. We offer classes for children ages three and up in all styles of dance including ballet, tap, jazz, lyrical, contemporary, hip-hop, and acrobatics. For those dancers who are looking to join a competition team, we welcome you to be part of the CDA Company, which competes in local, regional, and national competitions. Each season we conclude our year with all dancers performing in our show-stopping annual recital at the Clover School District Auditorium. Our talented and extraordinary team of dance instructors invite you to come and join the fun and see what all the excitement is about. –carolinadanceacademy.com

Jolie South Dance Academy
220 East Park Ave
Charlotte, NC 28209
Phone: 704.503.9153
Many people use the "hidden language" of dance as their primary mode of artistic expression, while others use dance as a means to obtain or maintain physical fitness. There are so many reasons people appreciate and engage in dance, and Jolie South Dance Academy is honored to be in a profession that enables us to share our passion for this extraordinary and rewarding art form. We are excited to celebrate and embrace the many benefits of dance at our elegant studios in Charlotte, NC. Located just a few blocks from Dilworth Elementary in Charlotte's beautiful Dilworth neighborhood. –joliesouthdance.com

Steps n Motion
8183 Ardrey Kell Lane
Charlotte, NC 28277
Phone: 704.845.1180
Established in 1981 in Charlotte, North Carolina, Steps N Motion Dance Studio is Charlotte's most innovative and creative dance studio, celebrating 40 years of dance excellence. We strive each day to maintain a family atmosphere that fosters creativity, friendship, exercise, and of course FUN! Our studio is a safe place for all to be loved, accepted, and valued. We acknowledge a very small percentage of our students will dance professionally. Therefore, our ultimate goal is to equip our students with the confidence, discipline, accountability, and appreciation for the arts. Get to know us and learn why dancers ages 1.5 through adult are dancing the difference at Steps N Motion! –stepsnmotion.com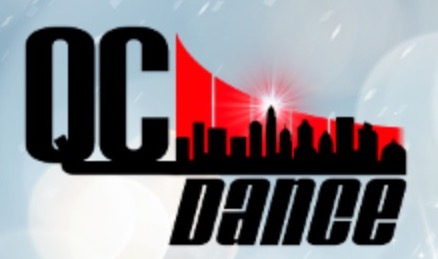 Queen City Dance
8514 Park Rd.
Charlotte, NC 28210
Phone: 704.900.7060
With over 25 years of experience behind us, QC Dance is proud to be a pace-setter in the world of dance instruction. We remain committed to quality, as evidenced by the talented staff we maintain and the warm, welcoming dance environment we create. It is a perfect environment to truly capture the magic of dance. We invite everyone to take a trial class or try a complimentary private lesson and see what it is like to dance with the best! Our team has many years of experience in the dance world and we are excited to share it with you! We want your child to feel joy in their hearts every time they step onto our dance floor! Parent Consultations are completely free of charge. – queencity.dance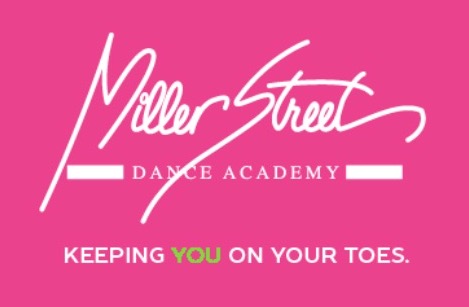 Miller Street Dance Academy
11115 Golf Links Dr, Ste A
Charlotte, North Carolina 28277
Phone: 704.889.8637
Miller Street Dance Academy was founded in 1994 with the aim of providing quality, tasteful dance instruction in a positive environment. Our goal is to cultivate young dancers into well-rounded individuals, who have not only an appreciation for dance but who reach for high achievement in academics and community service as well. Our instruction is diverse, age-appropriate, genuine, and fun in order to make sure each and every one of our students is well versed in various genres of dance. Equally important to dance technique, we strive to instill life skills like treating yourself and others with respect, how to be part of a team, and the importance of community service. We aim to inspire and shape our students to be better artists and people both inside and outside of the studio.– millerstreetdance.com
More Charlotte Dance Studios Resources
Best Dance Studios in Charlotte | ClassPass
classpass.com/search/charlotte/dance-classes/4CrvsNtxV67
I hadn't been back to the studio in a long time so it was nice to see they had expanded their space so the workouts aren't on top of each other **you need to bring your own mat**.
Best Charlotte Dance Studio
bestcharlottedancestudio.blogspot.com
Dance studios today are more advanced as compared to the past when we took dance lessons as children. They are offering every type of dance from Swing to Meringue. The best dance studio in Charlotte has the most experienced dance instructors in various categories of dancing.
Home – J'Adore Ballroom – Charlotte Dance Studio – Dance classes
www.jadoreballroom.com
J'Adore Ballroom dance studio in Charlotte and Gastonia NC. We have the best dance instructors on the east coast ready to teach you any dance you like. Our dance instructors and our Charlotte and Gastonia dance studio have over 100 years of combined experience in social and competitive dancing.
Dance Classes In Charlotte Nc
www.games-t.com/dance-classes-in-charlotte-nc
The 10 Best Dance Classes in Charlotte, NC (for All Ages … lessons.com. Charlotte, NC 74 Dance Classes near you MufukaWorks Dance Co. Caroline Calouche Find class times, dance activities, and dance events at the Arthur Murray Dance Studios in Charlotte & Lake Norman.
Adult Dance Classes Charlotte NC, Dance Studios In Charlotte NC…
charlottedancecenter.com/dance/adult
Social dancing for adults. We offer both private and group dance lessons. Best ballroom dance studio in Charlotte NC. NC, Dance Lessons Charlotte, Ballroom Dance Studio In Lake Wylie SC, Latin Dance Rock Hill SC, Wedding Dance Tega Cay SC, Dance Lessons Rock Hill SC, Children Dance…
Charlotte Dance Studio | Dance Your Heart Out
charlottedancestudio.com.my
Charlotte Dance Studio. Our mission is to provide a conducive and encouraging environment for the students to develop a love and enjoyment for dance. These valuable experiences will be a good stepping stone for those who would love to pursue a career in dance.
Fred Astaire Dance Studios Charlotte NC, Hours & Locations
www.forlocations.com/fredastairedancestudios-Charlotte-hours-locations/NC
Fred Astaire Dance Studios – Pineville. 600 Town Centre Boulevard, Pineville NC 28134 Phone Number:(704) 889-8277. We have 2 Fred Astaire Dance Studios locations with hours of operation and phone numbers.
Dance Center USA – Ballroom Charlotte NC – Ballroom Dance Studio…
charlotteweddingdance.com
Best Latin dance studio in Charlotte. Experience ballroom dancing in Fort Mill SC, Rock Hill SC, Tega Cay SC, Lake Wylie SC, and the greater Charlotte NC area. We offer fun and exciting dance lessons in Charlotte NC for all ages.
Crown Charlotte Dance Center – Home | Facebook
www.facebook.com/pages/category/Dance-Studio/Crown-Charlotte-Dance-Center-930679280326960
Dance studio in Charlotte, North Carolina. Facebook is showing information to help you better understand the purpose of a Page. See actions taken by the people who manage and post content.