Best Accountants in Charlotte
Not every small business owner needs to know how to find an excellent accountant. And if you sense that it's not the right fit for you, that's totally okay. But if you do consider that, come tax season, you need a little extra help, it's vital that you know the qualities you should consider in a tax accountant, plus where and how to find the right candidate for your business. Hiring a tax accountant can make paying your taxes much less nerve-racking and they'll certainly be able to assist you to hold onto every dollar you might be entitled to.
Scott Boyar, CPA, PLLC
5200 Park Rd.
Charlotte, NC 28209
704-527-2725

Scott Boyar, CPA, PLLC. provides full time, year-round bookkeeping services and tax support for both businesses and individuals. Ultimately the measurement of an effective financial solution is the "net" after taxes. We not only see your tax picture, we see the bigger picture. The success of our clients is Best Accounting firms in our greatest satisfaction. – sboyarcpa.com
Perry G. Walker Accounting & Tax Service
10223 University City Blvd suite d,
Charlotte, NC 28213
704-734-9553

Whether you need a hand with your annual returns or want a tax preparation service in Charlotte, NC, to assist with your company's quarterly taxes, Perry G. Walker Accounting & Tax Service is here to help. Our staff is attentive and detail-oriented, and when you work with us, our goal will be to make your life easier. – charlottetaxpreparationservice.com
K & M Accounting and Tax Services L.L.C.
704-502-3960

We care about the financial health and business success of small businesses and professionals in our Charlotte and Carolina community. Our Charlotte-based expert tax accountants provide excellent tax filing service and tax planning advice over the phone. We offer Online Document Portal that can be used by Clients to upload, store and share documents. So there is no need to meet in person. However, at a later date, if you so choose, you can always visit our office and meet with the Tax Accountants in person. We love number crunching, so our clients can focus on their career, business and family. – charlotteaccountingandtaxservices.business.site
Accounting & Tax Services of Charlotte
11301 Carmel Commons Blvd STE 116,
Charlotte, NC 28226
980-299-5011

We are a full-service Accounting firm located in Charlotte, NC. We offer a broad range of services for business owners, executives, and independent professionals. We are affordable, experienced, and friendly. Please call us today – we'll be happy to offer you a free initial consultation. Thanks for visiting! – charlottetaxguy.com
Allied Tax & Accounting Consultants, LLC
5550 77 Center Dr #245,
Charlotte, NC 28217
704-676-1882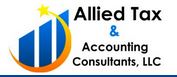 When it comes to Tax Resolution and settling debts with government institutions, you can't afford to mess around – but nor can you afford to get in bed with "sales rooms" masquerading as a professional tax office. There's simply too much at stake. And there are too many landmines along the path. My name is Godwin Obimah. I am a licensed EA, MBA, and NTPI Fellow and able to represent you in front of the IRS. I have been doing so on behalf of clients (both local and national) now for years…- alliedtaxaccounting.com
Fisher, P.A. A CPA Firm
1108 East Blvd,.
Charlotte, NC 28203
704-332-7800

The original practice was founded in Charlotte almost 30 years ago. Emily Fisher, Principal and Business Advisor of Fisher, P.A. transitioned into the public accounting world in 2007 from a corporate finance career and an entrepreneurial period in the wine and food world. A succession plan was in place for the existing practice and in October of 2014 Emily transitioned into her next career path…building a certified public accounting firm for the future… – fisheraccountants.com
Matthew Laskovics CPA Tax Accounting
300 W 5th St Suite 221,
Charlotte, NC 28202
704-582-1239

Matthew S. Laskovics has been a Certified Public Accountant for over a decade while serving clients throughout the United States. Based in Charlotte NC, he has tax experience from "Big Four" accounting firms KPMG and Deloitte. Matthew holds a Masters of Tax and enjoys working closely with clients to provide quality tax services. – mslcpapllc.com
Hawkins Accounting and Tax
8823 University E Dr #115,
Charlotte, NC 28213
704-509-2399

HAWKINS ACCOUNTING AND TAX SERVICE, based in Charlotte, NC, provides a full range of tax preparation, accounting and bookkeeping services, either in your facility or at our location. Our job is to work with the IRS to minimize your penalties. It is a complicated process and you need someone on your side that has the expertise to find the way through the clutter and be an advocate for you. – hawkinstax.net
Ross Tax & Accounting Co.
6701 Carmel Rd STE 114,
Charlotte, NC 28226
704-341-9611

If you require the services of a Charlotte accountant, Ross Tax And Accounting Co. needs to be at the top of your list. Our team of tax accountants has the experience that it takes to get the work done promptly, accurately, and efficiently. As your business partner, we understand your time constraints and make it our goal to give time back to you. We have a team of seasoned tax accountants who can assist you in finding efficient solutions to tax, accounting, small business, and other diverse needs you may have. We have built our reputation upon excellent services & reliability and are always welcoming new clients. – rosstaxaccounting.com
Maximum Accounting and Tax Services
227 W 4th St STE 111,
Charlotte, NC 28202
704-266-3738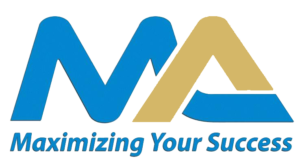 Our clients love having a proactive one-stop-shop tax planner and financial adviser. We help our clients with tax planning, tax preparation, and financial planning. The biggest frustrations we get rid of for our clients are providing proactive and comprehensive advice, communicating clearly, and significantly cutting down the time spent on tax and financial matters. We understand that you want to be educated without spending hours going to different advisers. Our sister-companies Maximum Accounting and Tax Services LLC and Maximum Advisory LLC provide comprehensive tax and financial planning. You can spend more time with your family and have peace of mind that your finances are managed by professionals who have your best interest in mind.- edincuskovic.com