Best PPC Agencies in Charlotte
Creating and managing a pay-per-click (PPC) advertising strategy is a complex, tedious, and labor-intensive effort. Creating profitable campaigns needs specific knowledge and abilities and, because online advertising styles and regulations are always changing, it also requires continuous training. If you don't know what you're undertaking, you can waste tons of time, money, and effort upon PPC ads that never achieve the right audience or never generate conversions. In other words, you need to entrust this to an experienced PPC agency.
KIT Digital Marketing
615 S College St.
Charlotte, NC 28202
980-349-8563

Nothing is faster at driving traffic to your site than a pay–per–click campaign. We run highly targeted ppc campaigns to minimize ad spend and increase conversions. We send the traffic to a lead generating landing page and leverage psychology and UX to optimize results. UX is often misunderstood in marketing since UX teams are often created for digital products. We are a rare breed that properly implements UX in marketing. We are also, Certified Growth Driven Design experts and will make your marketing website a lead generating machine as well. – wearekit.com
CGR Creative
1930 Abbott St Ste 304
Charlotte, NC 28203
(704) 334-2232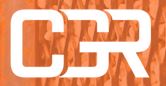 Through the utilization of a four-prong methodology that combines Search Engine Optimization (SEO), Pay-Per-Click Advertising (PPC) Social Media Marketing (SMM), and Content Marketing, we ensure our clients are only a click away from their users. With visual excellence at the foundation of our design services, we create brands with purpose. From corporate ID to collateral development, rest assured your hard copy representation will always be stimulating and precise. – cgrcreative.com
Internet Marketing Charlotte
2035 Valencia Ter
Charlotte, NC 28226
(704) 236-6936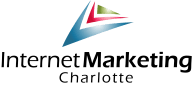 At Internet Marketing Charlotte, we combine expert market analysis with an in-depth understanding of your company's unique characteristics to create highly effective digital advertising campaigns. Our search engine optimization puts your site high in organic results. Pay per click adds guaranteed results with premium first-page placement. It's like supersizing, for optimizing. – internetmarketingclt.com
Ironpaper
1415 S Church St Ste K-L
Charlotte, NC 28203
(212) 993-7809

Our mission is to help our clients achieve growth through marketing and sales. We seek to unify the marketing and sales journey to deliver a more remarkable buyer experience and, ultimately, drive growth for our clients. The digital space is transforming the way business is done today. Organizations need to be digital-first in order to attain an advantage. We help them. As an agency that integrates technology, design, marketing, content, and digital strategy, we embrace hard problems and creative challenges in order to drive results. Ironpaper's process is data-driven and highly iterative, We cut through the clutter that burdens many organizations. – ironpaper.com
Organic Clicks, LLC
8334 Pineville Matthews Rd. Ste 103-217
Charlotte, NC 28226
(704) 288-4645

In this day and age, digital is an important marketing channel for businesses. Organic Clicks, LLC, offers you the optimum way to promote your business and improve your presence online. We provide SEO tools and techniques that will boost the quality and quantity of online traffic to your website. Organic Clicks, LLC is a full-service local SEO company in Charlotte, NC. We provide in-depth SEO campaigns that help analyze, optimize, and boost your online rankings within the Google search results. At Organic Clicks, LLC, we don't only produce great SEO results, but our team develops websites that are unique and tailored to suit your brand's needs. Our website designs are customized, responsive, and interactive, according to your preference. – organiclicks.com
10x digital
1001 Morehead Square Dr. Ste 320
Charlotte, NC 28203
(888) 293-5649

Successful PPC advertising campaigns drive targeted traffic—people who are searching for your services—to your website. For those questioning whether or not your business needs to spend money on PPC ads, you could be missing out on substantial conversions. Efficient PPC campaigns can put your business in the driver's seat; getting you results and conversions quicker than any other tactic of digital marketing. Our digital advertising specialists have 10-plus years of experience managing PPC campaigns, developing targeting landing pages, and optimizing them for conversions. – 10xdigitalinc.com
Lambos Digital
Charlotte, NC 28277
(704) 709-2280

White labeling is the process of hiring a service vendor for a core service or product you sell. In the PPC (pay-per-click) world this entails hiring an outside marketing agency to execute on your PPC accounts. This is important for agencies that are considering themselves "full service" but lack the proper execution to deliver on PPC advertising. After a few years of building our client base at Lambos Digital we realized many client's have experienced poor PPC execution from previous vendors who were charging a significant amount of money for lackluster management and execution. – lambosdigital.com
Blue Corona
1401 Central Avenue, Suite 200-F
Charlotte, NC 28205
(800) 696-4690

Want MORE out of your online marketing? You've come to the right place. We've partnered with hundreds of small, medium, and enterprise businesses to get the results they want through comprehensive, cohesive digital marketing campaigns. Our employees see the world through the eyes of a business owner and leverage analytics and data to market our clients' businesses as if they were our own. If you're looking for a marketing partner that serves as your de facto VP of marketing, increases leads and sales differentiate your brand in the marketplace, and optimize your marketing costs, you've found your people. – bluecorona.com
Blue Roots Marketing
Charlotte, NC 28208
(704) 678-1784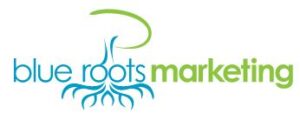 Blue Roots Marketing, based in Charlotte NC, brings together the power of Guerilla marketing (Door Hanger Deliver), Signage (Interior & Exterior), vehicle graphics, traditional advertising, and website design to create powerful results-driven marketing programs that give your brand roots to grow. – bluerootsmarketing.com
Digimatiq Marketing, Inc.
307 W Tremont Ave Ste 200
Charlotte, NC, 28203
704-610-3059

Our campaign strategies are designed to meet the needs of our clients and their market conditions. We provide up-to-date, Pay Per Click services that include: Paid Search Ads, Video Advertising, Display Ads, PPC Remarketing, and Social Advertising. – digimatiq.com