Best Marketing Consultants in Charlotte
Marketing consultants can be crucial to the success of small companies. They provide a fair, fresh view of your business, growth opportunities, and preferred target clients. The right marketing consultant can identify, build, and apply strategies that can effectively increase your business. Selecting and creating a relationship with the right marketing advisor is a key step to achieving good results for your business.
Outliers Consulting Solutions
224 Westinghouse Blvd STE 605,
Charlotte, NC 28273
704-266-2027

Outliers Consulting Solutions is one of the fastest-growing privately owned sales and marketing firms on the East Coast. We are outsourced by large nationwide corporations with the goal to acquire and retain quality customers. It is our unique approach to increase market share that has allowed us to continually grow as a company. Within the next year, our goals are to expand into new markets and add more clients to our portfolio! – outlierscs.com
NextStep Marketing
506 Abbotsford Ct.
Charlotte, NC 28270
704-421-8353

NextStep was founded in 2007 with the goal of educating clients on how to develop a clear strategy for increasing market exposure and improving sales performance. Our focus is on understanding our client's business issues and works collaboratively with them to develop solutions.At NextStep, we empower client leadership to create marketing strategies and processes that result in improved brand awareness and sales growth through greater market penetration. In building this empowerment, we consult with client leadership to define, monitor, and implement sales and marketing strategies that drive sales and promote new business development. – nx-step.com
21five Creative, LLC.
Charlotte, NC 28216
(980) 800-2016

21five is a brand strategy and digital marketing company located in Charlotte, North Carolina. We believe that the true power of a brand is found in its purpose. That's why we work with businesses and organizations across the world to bring their brand stories to life through graphic & web design, social media development, and consulting. – 21fivecreative.com
Black Wednesday LLC
1200 E. 36th Street, C
Charlotte, NC 28205
(704) 344-5818

Black Wednesday is a creative marketing and PR company that focuses on grassroots efforts to authentically connect brands to their audiences. At BW, we dive into a client's brand strategy to custom-build marketing programs tailored to fit their vision, voice, and goals. We develop creative stories and campaigns that exemplify their core values and beliefs, help them get plugged into the larger dialogues in their communities, and seek innovative opportunities for organic coverage and engagement. We call this brand personification: when your business behaves like a person allowing you to market differently. We want to help you share the living, breathing human passion behind exactly what gets you up in the morning (besides coffee). Let's be honest, we love coffee, but we're even bigger fans of the authentic interchange inspired by sharing a cup. Our role: setting the table for your next conversation. Whether it's a marketing consultancy, public relations, social media, design, or strategy services, if you care about it, we will amplify the message and help you participate differently. – blackwednesday.co
Burke Communications, Inc
1220 S Graham Street
Charlotte, NC 28203
(855) 287-5326

We specialize in combining our skill sets under a singular brand voice, creating a seamless experience for your target audience. The goal of every project we collaborate on is to minimize development time, increase quality control, and consolidate performance reports that speak for themselves. We have nearly three decades of experience crafting and sharing the stories of brands big and small and growing our knowledge of all major industries. Integrated marketing is what we do, but who we are is a team of uniquely talented individuals whose strengths work together in harmony to deliver innovative results. We build deep brand relationships by creating authentic, human connections through meaningful moments that grab our customers and communities by the heart and mind. Together, we accomplish great things and build valuable connections that last. – weareburke.com
Orbital Socket
2459 Wilkinson Blvd, #310
Charlotte, NC 28208
(704) 931-3529

Orbital Socket ignites business growth by building relationships between brands and people. We develop innovative marketing platforms built around storytelling that captivate people, activating these relationships. Moving consumers from transactions to relationships and increasing their lifetime value for the brand. – orbitalsocket.com
700 East Boulevard Suite 3
Charlotte, NC 28203
(980) 288-7804

At Social Ape Marketing, we understand the importance of telling the story of your brand. We strive to stay up to date on the latest public relations strategies, marketing trends, technologies, and algorithms to produce innovative techniques for our clients. With these effective techniques, Social Ape Marketing can help you to reach the people interested in your brand to increase brand awareness, engagement, and sales. With over 15 years of combined experience working with clients in marketing, social media, public relations, and influencer marketing, our team possesses the knowledge to create winning campaigns and tangible results for your business. – socialapemarketing.com
TalenAlexander
Charlotte, NC 28277
(704) 360-3024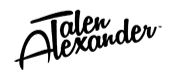 At TalenAlexander, we are blessed to be spending each day creating, designing, writing, and strategizing with a team of passionate and talented communicators and creatives. Whether it's a fresh website design or an entirely new brand identity, we can ensure that our groundbreaking, industry-proven tactics and techniques will build your business and elevate your brand visibility. TalenAlexander is your Charlotte ad agency that truly partners with you to provide full-brand support with customized solutions designed for maximum impact. – talenalexander.com
The Idea People
1023 W Morehead St., Suite 150,
Charlotte, NC, 28208
(704) 398-4437

When we started in 1994, we built this company on the edge of "what's new" and "what can we bring clients that is forward-thinking to change their business." There are emerging technologies to master that will help businesses transition faster with less expense. Companies will need deeply experienced agency technology partners that have a vision, faster development and deployment capabilities, and team scalability without hefty price tags. – theideapeople.com
Tei Consulting Group, Inc.
2221 Edge Lake Dr. Suite 150,
Charlotte, NC 28217
704-910-1892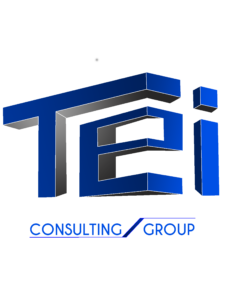 Tei Consulting Group is a marketing firm based in Charlotte that specializes in outsourced sales and client acquisition for Fortune 500 and 1000 Companies. Our overall marketing approach enhances client brand loyalty, which translates into increased revenues and long-term success creating a positive and long-lasting impression. – teiconsultinggroup.com