Best Heat Pumps in Charlotte
A heat pump is an electric unit that extracts heat from one area and moves it to another. Heat pumps move heat by circulating a substance called a refrigerant via a cycle of evaporation and condensation. A compressor pumps the refrigerant in between 2 heat exchanger coils. In a single-coil, the refrigerant is actually evaporated at low pressure and absorbs heat through its surroundings. The refrigerant is then compressed en route to another coil, where it condenses at high pressure. At this point, this releases the heat it consumed earlier in the cycle.
Kirkland Air Conditioning and Heating
3734 Monroe Rd.
Charlotte, NC 28205
704-332-9276

For new installation, or to update old equipment, Kirkland Air Conditioning & Heating brings you state-of-the-art furnaces, heat pumps, and ductless systems that take advantage of advanced design and technology to deliver unprecedented savings, convenience, and ease-of-management. Along with a wide range of rewarding options, our technicians draw from factory training and extensive hands-on experience to provide the information and recommendations you need to make smart decisions. It is our job to make sure your heating system measures up to your expectations, year after year, supplying perfect wall-to-wall comfort without depleting your budget. We specialize in Trane and Mitsubishi Electric heating equipment because we only trust your satisfaction to proven track records of reliability.  – kirklandac.com
Real Cool Heating, Air Conditioning & Indoor Air Quality, Inc.
11515 Gelding Dr.
Charlotte, NC 28215
704-537-9472

Homeowners know that whether it is a cleaning and tune-up of their heat pump system or an emergency heat pump repair in CharolotteCharlotte, NC on a cold winter night, Real Cool's service department will always be there for them. Specializing in heat pump repair, our service technicians will have you warming up in no time! Real Cool is a fully licensed, bonded, and insured HVAC company that provides residential and light commercial heat pump repair service, and new equipment installations for customers in Charlotte, NC, and the surrounding communities. We are committed to keeping our clients warm and comfortable when the weather is cold. We service and repair all heat pump brands and our fully stocked service vans carry a wide variety of service repair parts so we can repair your heat pump quickly and efficiently. – realcoolhvac.com
Acosta Heating & Cooling
3915 Stuart Andrew Blvd.
Charlotte, NC 28217
704-275-3903

Charlotte summers can be pretty toasty, so a good air conditioning system is all but mandatory. To keep it running as effectively and efficiently as possible, trust the care and maintenance of your central air conditioner, heat pump, or ductless mini-split to our team at Acosta Heating & Cooling. – acostainc.com
Air Today HVAC
8100 England St
Charlotte, NC 28273
704-553-9884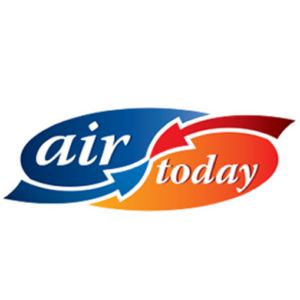 Thanks to our fairly mild winters and warm summers, heat pumps are a great choice to heat and cool homes in the greater Charlotte area, including Rock Hill, Gastonia, Monroe, Mooresville, Waxhaw, Weddington and other nearby communities. If your home has a heat pump, it gets a workout all year long. When you're having trouble with your heat pump, entrust Air Today to visit your home and repair it right away. – myairtoday.com
Horne HVAC
6805 Craig St.
Charlotte, NC 28214
704-321-4173

Horne is synonymous with comfort. But managing heating, cooling, and indoor air quality can be quite a challenge, and knowing where to begin is often frustrating and overwhelming. The right HVAC contractor should be one you can trust for dependable service whenever you need it. At Horne, we make that easy by maintaining high service standards so our customers won't hesitate to recommend us to friends and neighbors. You should trust your HVAC contractor. Horne Heating and Air Conditioning make that a no brainer.  As a factory-authorized Trane Comfort Specialist, we install heat pumps, air conditioners, furnaces, and ductless AC systems. Our experts install durable, top-rated HVAC equipment that's built to deliver efficient comfort.– hornehvac.com
Sky HVAC
4400 Stuart Andrew Blvd suite l,
Charlotte, NC 28217
704-859-8681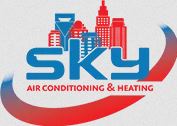 When you are looking for a heat pump service provider, you should consider several things about the company you choose. Some of the most important factors could be emergency services, integrity in pricing, great customer service, and knowledgeable technicians. At Sky HVAC, we meet each of these qualifications and then some. No matter the time of day or night, your call will be answered and a technician dispatched to your home; we use flat-rate pricing so you know the cost of the job up front–there is no watching the clock hoping our guys move as fast as they can; and as far as customer service? We have a 100% satisfaction guarantee that we stand by and honor. – sky-hvac.com
Morris-Jenkins
13725 S Ridge Dr.
Charlotte, NC 28273
704-357-0484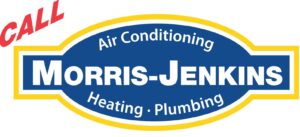 The Morris-Jenkins story starts in 1958 when Luther Morris started with a pick-up truck, a tool shed and a simple philosophy: do what's right by the customer. As his business grew, he became known for sales and installations of quality air conditioning and heating systems. Always innovative and pioneering, Luther installed the first Gas Pak in the region. Gas Paks now account for more than 20% of all residential systems in the market. He grew the business to 12 employees and developed a reputation for honesty and quality before deciding to retire and sell the business to Dewey Jenkins in 1990.- morrisjenkins.com
Integrity Heating & Cooling
11907 Sam Roper Dr.
Charlotte, NC 28269
704-469-5530

Integrity Heating & Cooling provides high-quality, guaranteed heating replacement services when your old heat pump or furnace simply isn't working anymore. At Integrity Heating & Cooling, we are proud to have been in the business of heating replacement for over 10 years. Our service technicians are NATE-certified, super easy to the community with, and experts in their fields. Our constant goal is to keep you and your family or workplace warm and comfortable. In fact, your comfort is our business. – i-hvac.net
Bradham Brothers, Inc.
6128 Rozzelles Ferry Rd.
Charlotte, NC 28214
704-912-1456

When an HVAC technician shows up at your door, are you filled with dread? Do you consider HVAC service to be a necessary evil? At Bradham Brothers, Inc., the number one HVAC company in Charlotte, NC, we always take our customers' concerns into consideration. We've been family owned since 1975, and we have developed a strong reputation in our community. – bradhambrothers.com
One Hour Heating & Air Conditioning of Charlotte
8916-1 Crump Rd.
Charlotte, NC 28273
704-703-4220

We're ready to tackle any type of heating need you have, whether you need service on a boiler, heat pump, or geothermal heater. All of our technicians are licensed, highly trained, and remain up-to-date on the latest developments in the heating industry. – onehourheatandair.com