Things to do on Roanoke Island
A trip to Roanoke Island is an essential part of any Outer Banks vacation. This small island is home to several of the Outer Banks' most popular attractions and activities as well as the town of Manteo, with its picture-perfect waterfront setting full of shops, restaurants and things to do.
Roanoke Island has captivated the hearts of residents and tourists with old-world charm and an easy-going lifestyle centered on enjoying the natural splendor of the area. A magical place, this Croatan Sound island has attracted visitors since the first European colonists landed in the late 16th century.
Roanoke Island is rich in history. The first attempts at English settlements in the New World took place here between 1585 and 1587. You can learn more about the island's early colonies at these attractions: Fort Raleigh National Historic Site; The Lost Colony; and Roanoke Island Festival Park, which includes a new American Indian Town exhibit.
The island is also a nature lover's paradise. Explore ten acres of local flora and fauna at the Elizabethan Gardens, and view coastal creatures at the North Carolina Aquarium on Roanoke Island. Experience 19th-century farm life at Island Farm, a re-created, "working" family farm.
Aside from history, Roanoke Island is also steeped in natural splendor and many island activities immerse you in the luscious environment of the Outer Banks. Explore the North Carolina Aquarium and the incredible "Graveyard of the Atlantic" exhibit to watch sharks mingle with a replica of the sunken USS Monitor. Kayak along the reedy banks of the Croatan Sound, then bike the 7-mile path to the breathtaking beauty of the Elizabethan Gardens or simply stroll around the Historic Manteo Waterfront. For a real Outer Banks adventure, take a dolphin-watching tour or deep-sea charter from the fishing village of Wanchese.
After a day on the water, grab the ingredients for a seafood boil at Captain Malc's Seafood Market or relax with some waterfront dining at the Fisherman's Wharf Restaurant. Roanoke Island hosts a delicious variety of gourmet coffee shops and cafés as well as elegant restaurants serving today's catch and prime cuts. For dining with '50s flair, get ready to do the Twist on the dance floor at Big Al's Soda Fountain and Grill.
Roanoke Island Shopping
Shopping in Roanoke Island is every bit as unique as the island itself. Art galleries and studios displaying local and national artists, craft and antique malls, and eclectic fashion boutiques all invite you to browse their wares. Experience the holidays year-round at the Christmas Shop and Island Gallery or shop for high-flying kites and Outer Banks souvenirs at Kitty Hawk Kites. Whatever you're searching for, Roanoke Island shops have it!
Manteo
Visitors to Manteo and Wanchese, two communities that make up Roanoke Island, find that history is still alive and thriving at the Fort Raleigh National Historic Site, North Carolina Maritime, and the interactive Roanoke Island Festival Park. A truly unique theatrical production that is not to be missed, The Lost Colony narrates the dramatic tale of the original colonists in the spectacular outdoor Waterside Theatre.
Historic downtown Manteo is an attraction in itself. On the waterfront and entirely walkable, the downtown area includes a fabulous boardwalk, a marina, restaurants, shops, a great bookstore, art galleries, a waterfront playground, the Roanoke Marshes Lighthouse and the Roanoke Island Maritime Museum. Tour boats can take you sailing, parasailing, kayaking or dolphin-watching. Or, you can rent bikes and explore seven miles of bike paths.
Indulge your tastebuds, from a '50s-style diner to seafood restaurants to outdoor cafes to fine dining. Or stop at a fresh produce stand and bring home some sun-ripened fruits and vegetables.
Wanchese
On the other side of the island, Wanchese is a working community of commercial fishermen and boat builders. You'll find a working waterfront, where fresh fish and shellfish are unloaded daily. Feast on the day's catch at the historic Fisherman's Wharf restaurant, or purchase just-caught fresh seafood to-go from Capt. Malc's market.
However you choose to do it, opportunities to experience the natural beauty of the island abound, so come explore everything Roanoke Island has to offer.
Elizabethan Gardens
Fort Raleigh National Historic Site, Roanoke Island, 1411 National Park Dr., Manteo
252-473-3234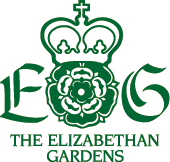 Fanciful and elaborate gardens were kept to entertain in Elizabethan England. This garden was created for your enjoyment and as a living memorial to Sir Walter Raleigh's lost colonists. Enjoy this collection of Renaissance statues, sound-front Elizabethan gazebo, sunken Elizabethan knot garden – all adorned with an ever-changing palette of year-round color on ten sound-side acres. Visit their website for seasonal events and activities. Location: 35 56.2N 75 42.7w
Island Farm c. 1847
1140 N. US Hwy. 64, Manteo
252-473-6500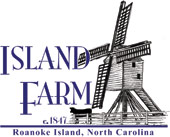 Experience life before the Civil War. Join costumed interpreters as they carry out daily chores and farming activities at the oldest restored home on Roanoke Island. Activities vary daily. Open Apr. 4-Nov. 24, Wed.-Sat. 10am-4 pm. Admission $6, children ages 5 and under free.
Lost Colony Outdoor Drama
Waterside Theatre, Roanoke Island, Fort Raleigh National Historic Site
252-473-6000
An Outer Banks tradition and cultural treasure – The Lost Colony educates, enriches and entertains. Come see epic battles, Indian dances and the pageantry of the Queen and her court. Written by Pulitzer Prize-winning playwright Paul Green, The Lost Colony is performed six nights a week at the Waterside Theatre, June 1-Aug. 23 at 8:30pm.
North Carolina Aquarium on Roanoke Island
374 Airport Rd., north end of Roanoke Island
252-473-3494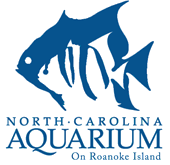 Experience close encounters with fishes, rays, otters, snakes and sharks native to eastern North Carolina. The largest shark collection in the state can be seen in the 285,000-gallon Graveyard of the Atlantic aquarium. Enjoy the sound-side picnic area, with food service available during summer months. Open daily 9am to 5pm. Visit the website for admissions fees and program listings.
Roanoke Island Festival Park
One Festival Park Dr.
252-475-1500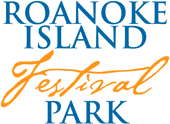 Climb aboard the Elizabeth II, a representative 16th-century sailing vessel. Visit with soldiers in the Settlement Site. See an American Indian town. Explore 400 years of Outer Banks history through hands-on exhibits in the Roanoke Adventure Museum. View a film or a performance. Shop the Museum Store for unique gifts. Stroll through marsh-side boardwalks. Admission fee.
Big Al's Soda Fountain and Grill
Hwy. 64, Manteo
252-473-5570

Big Al's offers a '50s setting with authentic Coca-Cola memorabilia, jukebox, dance floor, gift shop, and game room.
Fisherman's Wharf Restaurant
4683 Mill Landing Rd., Wanchese Harbor
252-473-6004

You have read about Wanchese on everyone else's menu, now visit the Wanchese Harbor yourself. Dine overlooking the Wanchese fishing harbor, the oldest working waterfront in the country. Enjoy a true Outer Banks experience – watch as trawlers deliver the day's catch in the harbor below the restaurant, as you enjoy the freshest seafood available anywhere, served with plenty of great sides, hush puppies, and sweet tea. Bring the family to look and learn at the Fisherman's Aquarium.
Family friendly casual dining overlooking the Wanchese harbor, the oldest working waterfront in the country. Watch as the day's catch is unloaded right on our docks, and served fresh to you!
Visit our fisherman's aquarium and watch and learn about the marine life local to the Outer Banks! Fun for all ages. Full lunch and dinner menu available at www.fishermanswharfobx.com
Stripers Bar and Grille
1100 S. Bay Club Dr., Manteo, Hwy. 64, Shallowbag Bay Club
252-475-1021 • 252-475-1022
Three floors of waterfront dining with views from every floor. Fun, casual dining featuring fresh local seafood, raw and steam bar, fabulous entrées, juicy burgers, crisp salads and much more. Lunch and dinner specials daily! Don't miss Stripers Happy Hour from 3:30-5:30pm daily featuring half-price shrimp and crab legs!
Stripers Bar and Grille is a 3-floor restaurant with every seat overlooking the water. The first floor features steamed bar with view of the sound also outdoor patio and screened in porch. The second offers a great family dining experience. Choose to eat indoors or out on the third floor. Great view, great food!
Committed to serving the freshest seafood. They buy local seafood when available and make everything in house including sauces, desserts and dressings!
Capt. Malc's Seafood Market
4683 Mill Landing Rd., Wanchese Harbor
252-473-5525
Seafood doesn't get any fresher than this! Fresh local seafood is unloaded daily, straight from their boats on the Wanchese Harbor. Fish, scallops, shrimp, clams, oysters, crabs and more – available raw or steamed. Ask about their custom-stocked coolers! Lowest seafood prices guaranteed or they'll match it! Fresh seafood delivered right to our docks daily! Best prices on the freshest seafood!
Welcome to Roanoke Island.
Roanoke Island is an intruiging destination that offers a unique experience throughout the year. America's English beginnings span more than 400 years from the time when Sir Walter Raleigh's explorers first arrived in the New World and attempted to establish a settlement at Fort Raleigh on Roanoke Island. Relive their experience at Fort Raleigh National Historic Site, which features a museum with artifacts from the actual site, exhibits, a film, and interpretive talks by rangers.
On the same site, America's oldest outdoor drama, The Lost Colony, is performed under the stars each summer at the Waterside Theatre. The play, in its 70th year of production, debuted in 1937 and combines drama, music, and dance to tell of the ill-fated 1587 English Colony. Located next door are the beautiful Elizabethan Gardens, where every season brings a fresh array of flowering plants, shrubs, and trees – from dogwoods in the spring, to chrysanthemums in the autumn, to camellias in the winter.
Visitors can explore the evolution of this island and The Outer Banks from the late 16th to early 20th century at Roanoke Island Festival Park. The park features an 8,500 square foot hall of permanent, interactive exhibits; a film depicting the English landing on Roanoke Island from the Native American point of view; an outdoor performance pavilion; an art gallery and museum shop. Another highlight is the Elizabeth II, a representative 16th century sailing vessel that brought England's first New World colonists to the new world. Costumed interpreters present a living history program. Across the creek is the Roanoke Marshes Lighthouse, The Outer Banks newest and smallest lighthouse. This screw pile lighthouse offers panoramic waterfront views and features exhibits highlighting Roanoke Island's maritime heritage. Just adjacent to the lighthouse is the North Carolina Maritime Museum featuring the 1883 North Carolina shad boat, Ella View, early commercial fishing exhibits and exhibits on regional boat building.
A tour of the island would not be complete without a visit to the North Carolina Aquarium. This aquarium offers a window into the world of North Carolina's waters and provides a chance to see fascinating creatures great and small. From hands-on activities to outdoor field trips, exciting learning abounds.
If you are traveling to Roanoke Island, there are many attractions. Our North Carolina Tourist Guide can help you when planning your trip.