Holiday Events in Charlotte
Charlotte sparkles so brightly with traditional and holiday events that fill the air with anticipation and excitement for the season to come for you and your family. Enjoy iconic Charlotte Christmas events, Hanukkah celebrations and delightful Kwanzaa traditions and discover what's new this season. The possibilities are endless with so many things to do in Charlotte at Christmas time and the holidays. Start making your plans today!
Charlotte Motor Speedway Christmas
5555 Concord Pkwy S
Concord, NC 28027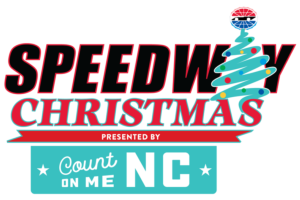 Speedway Christmas has returned to Charlotte Motor Speedway, and it's bigger and better than ever! Charlotte Motor Speedway naughty Elves from the north pole are breaking out the beautiful trees, dazzling tinsel, ornaments and festive lights in preparation for a holiday light show extravaganza like no other.
Speedway Christmas, a 3.5-mile drive-through holiday light display on the track at Charlotte Motor Speedway, is back for its 8th year. Fans will be treated to the biggest and brightest holiday lights spectacle yet at the iconic speedway.
The 11th edition of Charlotte's spectacular drive-through light show features more than 4 million lights over a remarkable, 3.75-mile course that includes most of the oval as well as the infield.
EVENT DETAILS : Open nightly from November 22nd through January 5th
There are also showing movies at the Motor Speedway. Here is the schedule
Nov. 21-22: "Elf"
Nov. 26-29: "Home Alone," presented by AutoBell
Dec. 3-6: "How the Grinch Stole Christmas" (2000 live action film), presented by Food Lion
Dec. 10-13: "National Lampoon's Christmas Vacation," presented by Lidl
Dec. 17-24: "Frozen 2," presented by Cook Out
Dec. 26-27: "A Christmas Story"
Charlotte Motor Speedway Ice Skating Rink
5555 Concord Pkwy S
Concord, NC 28027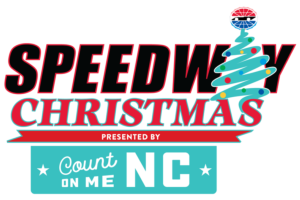 New this year, the speedway has added a 5,400-square-foot ice rink. The skating rink is located near the main entrance of Charlotte Motor Speedway, adjacent to Gate 6.
Open nightly from Nov. 21 through Jan. 17, the Charlotte Motor Speedway Christmas light show will feature an all-new 5,400-square-foot ice rink to add to the holiday cheer of an event that has become a can't-miss tradition for families across the country.
The fun is heating up as temperatures cool down and officials prepare for the opening weekend of Speedway Christmas Skating Rink.
Open daily, skates can be rented along with an hour on the ice for just $15.
Holidays at the Botanical Garden
6500 South New Hope Road
Belmont, Nc 28012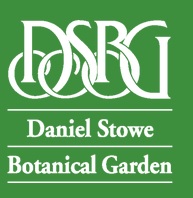 Holidays at the Garden, a must-see family tradition, is a magical time of year when the trees twinkle, the fountains sparkle, and botanical-themed displays glisten among the natural beauty of the winter Garden. Holidays at the Garden kicks off on November 23 and goes through January 6. Volunteers play a truly meaningful role in putting on Holidays each year.
Botanical Garden is one of Charlotte leading Christmas holiday attractions with the Carolinas' Garden for all seasons. The gardens provide guests a chance to reconnect with nature and to create lifelong memories with friends and family. Located west of Charlotte with 380 acres of amazing gardens near Lake Wylie. The gardens include spectacular gardens, sparkling fountains, with beautiful conservatory dedicated to the display of tropical plants.
DATES: November 27, 2020 – January 3, 2021 from 5 to 9 p.m.
Charlotte Southern Christmas Show Shopping
The Park Expo and Conference Center
2500 E Independence Blvd
Charlotte, NC 28205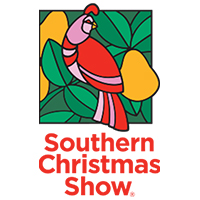 Shop one-of-a-kind products found at the Southern Christmas Show!
Charlotte visit the Southern Christmas Show to become inspired with one of a kind handcrafted and made gifts. This is a must come to see. You won't find these one of kind and unique gifts on amazon. Venders are informed and energized with helpful advice and the coolest new products. Reach these potential new customers who'll be descending on the Southern Christmas Show.
The 53rd Southern Christmas show was scheduled to take place November 12-22
Charlotte Christmas Land
Truist Field 324 S. Mint Street
Charlotte, NC 28202
Based on the centuries-old traditions of a holiday market, the Village at Truist Field. Charlotte Christmas Village A twinkling European-inspired market located in Charlotte's Uptown at 7th and Tryon!
Charlotte Christmas Village is quaint, European-inspired. Christmas Market in Uptown Charlotte.
Charlotte Christmas Village is an outdoor, European-inspired traditional German Christmas market featuring German food and beverages. Souvenir gluhwein mugs, Christmas ornaments, crafts vendors, food vendors, Christmas decor and gift items either handmade or with a European feel.
Uptown in the Romare Bearden Park you'll find a traditional German-inspired market sure to bring out all of the warm and fuzzy feels. Take a walk through the village, browse all that the vendors have to offer, and drink some hot cocoa to keep you warm.
DATES : November 22 to December 24.
Charlotte Carowinds Taste of the Season
14523 Carowinds Blvd
Charlotte, NC 28273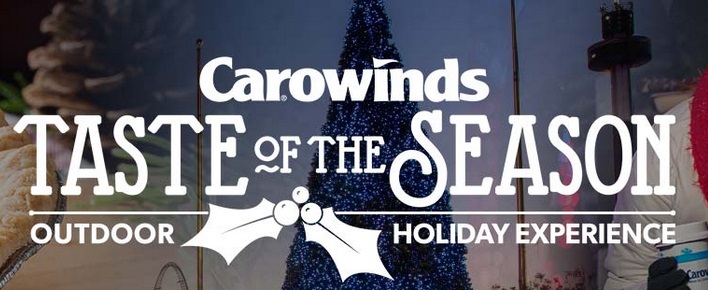 Get a Tasting Card and choose from 30 different delicious holiday food options inspired by the Carolinas during Carowinds' Taste of the Season.
Make your list and check it twice, because Taste of the Season is right here in the heart of Charlotte! We are so excited to see all of you as our guests return to the park with hopeful bells on and in a jolly festive mood. It truly is the perfect holiday this 2020 holiday season for gifts, vendors, and yummy food at the Carowinds. There is really alot to see and this is like a fun family event as a new outdoor holiday experience.
Carowind's "Taste Of The Season" will feature dozens of sweet and savory tastings, festive-themed areas, live shows, and popular rides throughout the park. 
View the Food Tasting Menu. Tasting Card with 6 Tastings: $30 Tasting Card with 9 Tastings: $45. Valid for tastings during Carowinds' Taste of the Season. Admission and parking not included.
DATES : November 21 and December 20.
Gingerbread House Decorating at the Ballantyne Hotel
10000 Ballantyne Commons Parkway
Charlotte, NC 28277

Gingerbread Hut
Ballantyne Commons Parkway, is hosting the extremely popular Gingerbread Lane again this year. Gingerbread artists will create masterpieces and compete for top honors. Gingerbread Lane. Visit the hotel. Visit The Ballantyne to enjoy a stroll through Gingerbread Lane December 4-26. Cast your vote and donation for your favorite creation. Donations benefit Levine Children's Hospital. Hot cocoa is available for purchase.
DATES : Open 11AM-7PM Daily Friday, December 4th to Sunday December 27th
Gingerbread Decorating Classes

at the Ballantyne Hotel
Gingerbread Decorating Classes is a must this season. Let The Ballantyne help you get your creative candy creative skills going and get into the holiday spirit with our all-ages holiday gingerbread house decorating experience.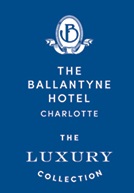 We'll provide you with the blank canvas of a gingerbread (can you say yummmmy) house and construction materials (the smooth icing & delicious candy) and our new Pastry Chef, Morgan Larsson will teach you how to assemble, decorate and get creative with your gingerbread masterpiece.
Master the creative candy art skill of the gingerbread building at The Ballantyne 's Gingerbread House Decorating class – if you are going to do any class this is it! 
DATES : December 5 & 6, 12 & 13, 19 & 20 2:00-4:00pm
Holiday Afternoon Tea
Enjoy Holiday Afternoon Tea in the lobby at The Ballantyne throughout December. It's not the Plaza … but something better. Holiday Afternoon Tea includes a variety of seasonal loose leaf tea blends and a selection of savory yummy tea sandwiches, delicious confectioneries and traditional holiday treats as well as live entertainment with the option to add Champagne for $10.
 The Ballantyne, and no matter where you sit wherein the main 'atrium' of the lobby, which is lovely and open as well as the renovated area I like to call 'the living room', you're sure to enjoy your afternoon tea experience.
DATES: : Thursday through Sunday, December 3 – January 3, 1 p.m. – 4 p.m.
Charlotte ice-skating and walk along a light trail at the Whitewater Center
5000 Whitewater Center Parkway
Charlotte, NC 28214

U.S. National Whitewater Center is a place to go!!!! Skating in Charlotte has never been this much fun on an ice trail or free skating on 17,000 sq. ft of ice.

Located in the Upper Pond of the Charlotte Whitewater Center, the skating rink – featuring three distinct programming areas and an on-ice Airstream serving hot and cold beverages. The Whitewater Center's new man made 17,000 sq. ft amazing Ice Skating Rink will open on November 19! US National Whitewater Center has builts our region's largest outdoor winter wonderland. Just in time for chilly weather and Christmas music. "Ice Skating and Lights" is the theme and you cant miss this one.
When you not ice skaing immersive light trail installation for the winter months.
DATES : Nov – Dec
Tweetsie Christmass Railroad
300 Tweetsie Railroad Lane
Blowing Rock, NC 28605


Celebrate the holiday season as Tweetsie Railroad this holiday season is transforms into a winter wonderland for Tweetsie Christmas! Enjoy a night time super fun train ride and see the amazing thousands of dazzling lights! Tickets will include admission and are for a specific date and train ride time only. The park opens at 5:00 p.m. – so get here on time.
Celebrate the holiday season as Tweetsie Railroad transforms into a winter wonderland for Tweetsie Christmas! Enjoy a dazzling holiday light display and holiday music during a 3-mile train ride through the Blue Ridge Mountains.
We will have numerous special events for you and your family during our operating season. Most events occur in the daytime, but some are a must-see evening events. A variety of activities for the entire family to enjoy.
Live Christmas Show – the best family show in town. In Tweetsie Christmas Palace everyone family member will enjoy heartwarming Christmas performances and stores. Attend these toe-tapping extravagant shows in the evening at 5:30pm, 6:15pm, 7:00pm, 7:45pm and 8:30 pm. Snow Globes are an absolute hit. Enter a larger-than-life snow globe with your best friends and family as swirling snow falls around you. It really is the perfect opportunity for pictures and snowball fights!
MORE HOLIDAY EVENTS in CHARLOTTE
Christmas Dinner Theater
Date: Nov. 1 – Dec. 22
Location: NarroWay Theatre
Southern Christmas Show
Date: Nov. 14-24
Location: The Park Expo & Conference Center
Holidays at the Hall
Date: Holiday on Ice, Nov. 15 – Jan. 5
Magical Morning, Dec. 15
Breakfast with Santa, Dec. 21 & 22
UnDeck the Hall, Dec. 26
Location: NASCAR Hall of Fame
The Polar Express
Date: Nov. 15-17, 22-24, 29 | Dec. 1, 6-8, 12-22
Location: North Carolina Transportation Museum
Holiday Cooking Classes
Date: Nov. 2 and 16, Dec. 7 and 14
Location: Bar Cocoa at The Ritz-Carlton, Charlotte
See Holiday Movie Classics Live
Date: November-December
Location: Blumenthal Performing Arts Center, Bojangles' Entertainment Complex
Speedway Christmas
Date: Nov. 22 – Jan. 5
Location: Charlotte Motor Speedway
Charlotte Christmas Village/Christkindlemarkt
Date: Nov. 22 – Dec. 24
Location: Corner of 7th Street and N. Tryon Street
WinterFest
Date: Nov. 24 – Dec. 31
Location: Carowinds
Vintage Charlotte Winter Markets
Date: Winter Market, Nov. 24 | Mistletoe Market, Dec. 7
Location: Winter Market, The Fillmore | Mistletoe Market, Camp North En
Leonard Bearstein Symphony Orchestra
Date: Nov. 26 – Dec. 27
Location: Founders Hall
Holidays at the Garden
Date: Nov. 29 – Jan. 5
Location: Daniel Stowe Botanical Garden
The Best Christmas Pageant Ever: The Musical
Date: Nov. 29 – Dec. 29
Location: McColl Family Theatre at ImaginOn
Victorian Christmas
Date: Nov. 29-30
Location: Historic Latta Plantation
Christmas Town USA
Date: Nov. 30 – Dec. 26
Location: McAdenville
Christmas at the Library
Date: Dec. 2-23
Location: The Billy Graham Library
Gingerbread Lane
Date: Dec. 4-26
Location: The Ballantyne Hotel & Lodge
Christmas in Davidson
Date: Dec. 5-7
Location: Downtown Davidson
Charlotte Ballet's "The Nutcracker"
Date: Dec. 6-23
Location: Blumenthal Performing Arts Center – Belk Theater
Fourth Ward Holiday Home Tour
Date: Dec. 6-8
Location: Historic Fourth Ward
Weihnachtsmarkt
Date: Dec. 6-8 and 13-15
Location: The Olde Mecklenburg Brewery
Holiday Tree Lighting
Date: Dec. 7
Location: Downtown Matthews
A Golden Christmas
Date: Dec. 7
Location: Reed Gold Mine
Downtown Christmas Village
Date: Dec. 7
Location: Downtown Belmont
Magic of Christmas & The Singing Christmas Tree
Date: Dec. 13-15 and 20-22
Location: Blumenthal Performing Arts Center – Knight Theater
Girl Tribe PopUp
Date: Dec. 14-15
Location: Charlotte Convention Center
We Believe – Santa Trail Race and Dog Jog
Date: Dec. 14
Location: U.S. National Whitewater Center
The Porch Southern Fried Chanukah
Date: Dec. 22
Location: The Porch at Temple Beth El
Kwanzaa Charlotte
Date: Dec. 26 – Jan. 1
Location: Multiple Locations