Top 10 Barber Shops in Charlotte
Grooming is an essential element for each man, and a haircut is among the processes necessary to achieve this. Some people prefer to cut their own hair while others require the expertise of a barber. It is common to hear that some people have been using their barber for decades, making them comfortable and aware of where they are going to get their hair cut. Moving to new places is among the many reasons why one might need to get a new barbershop and hairstylist.  If you are looking for a barbershop in Charlotte, check out the list below.
The Cutting Company Barbershop (uptown)
650 E Stonewall St #17,
Charlotte, NC 28202
980-553-1811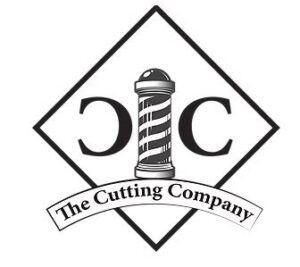 The Cutting Company's principle focus is provision of service excellence niched in old school charm, doused with a modern twist. We specialize in providing authentic barbering services by talented master barbers professionally tailoring haircuts for men, women, and children. Equal and superior detail is given in our mix of modern and classic additional services: our signature 7 step max shave, facial masks, color, designs, and locks. You can be confident you'll leave looking and feeling your optimal best. We welcome you to schedule an appointment with our grooming specialists today.- thecuttingcompany704.com
V's Barbershop – Charlotte Waverly
7416 Waverly Walk Ave Suite H-1B,
Charlotte, NC 28277
704-246-6298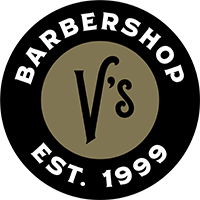 It is my goal to provide a first-class barbershop experience at a reasonable price. If we do our job right then you too will get more than a haircut and a shave—the experience will be memorable. My dad died in 2003, and in his memory, I sincerely hope that the barbershop experience at V's is something that you and your child remember for a very long time. – vbarbershop.com
Colonial Barber Shop
Shopping Center, 1041 A Providence Rd.
Charlotte, NC 28207
704-333-2418

We are trained in the latest men's hair techniques for all ages. We Specialize in Clipper Cuts, Scissor Cuts, Dapper Cuts, Taper Fade Cuts, High Taper Fade Cuts, Crew Cut, Buzz Cuts, Side Part, and Spiky Cuts. We also stock a selection of men's hair products. A Traditional Barber Shop with Neighborhood Value and All customers are VIP. We employ a team of Experienced Barbers. All services include a Hot Lather Shave around the neckline. No Appointments are needed and it's our pleasure to serve you! – colonialbarber.business.site
Grit Barbershop & Salon
11324 Mt Holly Rd.
Charlotte, NC 28214
980-200-6889

God brought them together in January 2011 by connecting them on Match.com! They were married 15 months later and are still going strong. Erik is an Army Veteran that worked in the Low Voltage Industry for 17 years before becoming a Barber. Sonshine was a wild child who found God and then Erik! She has been a Cosmetologist since 2007. The dream of their own husband and wife shop sprouted out of a conversation one morning in January 2017. After 2.5 years and a lot of hard work they are now working side by side at Grit Barbershop and Salon which is located at 11324 Mount Holly Road Charlotte, NC 28214. Grit Barbershop and Salon opened in April 2019 and is grateful to be here serving the Charlotte community!- gritbarbershopandsalon.com
Modern Classics Grooming Lounge
2433 South Blvd.
Charlotte, NC 28203
980-209-9032

"DISCOVER THE DIFFERENCE". Modern Classics is a full-service men's grooming lounge specializing in short and medium hairstyles. Our barbers and stylists are trained to tailor every client's haircut to fit their needs. wants, and personality. We are bridging the gap between old school barbering and contemporary hair styling. Modern Classics is revolutionizing the hair industry while keeping the roots intact. – modernclassicsclt.com
Crown Chakra Barbering Co.
650 E Stonewall St.
Charlotte, NC 28202
202-709-6693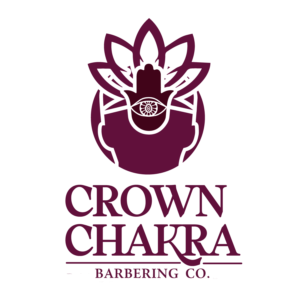 The focus of CROWN CHAKRA BARBERING COMPANY is to provide a holistic barbering experience; one that nurtures and cultivates overall well being via various barbering services. With the focus being on the Crown Chakra, located on the top of the head, we hope to aid our clients in creating balance, peace, and awakening in their lives by attending to the sacred area of the crown. – crownchakrabarbering.com
the CUT Barbershop
121 W Trade St.
Charlotte, NC 28202
704-405-0800

We are an award-winning barbershop in Charlotte, NC. Our talented barbers and stylists have years of experience making guys look good…..very good.. No appointment necessary but encouraged. At the CUT you can walk in and request your favorite Barber or Stylist, or if you don't have a preference take the first available. – cutbarbershop.com
Modern Man
1427 South Blvd.
Charlotte, NC 28203
980-819-6003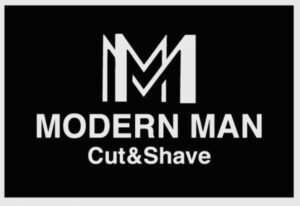 We trim, cut, shape, and taper hair using scissors, razors, clippers, and combs. We also often provide facial hair maintenance, custom shaves, and a number of grooming services. After 23 years of experience cutting shaving styling, Modern Man was born 2019 to meet today's latest Modern haircuts for men and kids as well as women. We do all kinds of haircuts that you can ever imagine. Very experienced in straight razor shaving, Designs. Styles- modernmancuts.com
Arrow
2028 South Blvd Unit 1A,
Charlotte, NC 28203
980-309-0593

You became a licensed cosmetologist to share your unique style with the world. Arrow's mission is to support our team in their careers. We want OUR customers and employees heading home with a smile every day. We're as much a family as a team. We support each other. We accept each other as we are (including wild hair, impressive tattoos, and unique outfits). We work hard. And we celebrate — birthdays, babies, and pretty much anything we can to get together. – guaranteedshorterhair.com
Fade Factory Barbershop
1920 Back Creek Dr. Suite A,
Charlotte, NC 28213
704-598-8080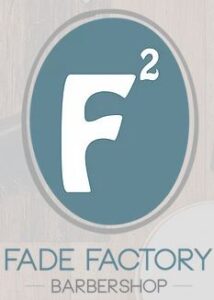 Fade Factory is an upscale barbershop in the University Area of Charlotte, North Carolina committed to providing professional service in a comfortable atmosphere for men, women, and children.- fadefactoryclt.com