Best Ad Agencies in Charlotte
Many companies rely on in-house talents regarding marketing and advertising. But as they expand, joining up with an advertising agency often becomes a necessary move in the process. Outsourced marketing has its advantages. Ad agency experts live and breathe advertising, and applying their experience to marketing initiatives can strengthen authority for a company. On top of that, ad agency partners see business from all facets and is a beneficial trait for crafting fresh brand information.
Wray Ward
2317 Thrift Rd.
Charlotte, NC 28208
704-332-9071
Wray Ward is a team of more than 100 smart, passionate and creative problem solvers. We're an independent agency with the energy and enthusiasm of a startup and a deep appreciation for our 40-year history, even as we keep our sights set squarely on the future. We thrive on generating wildly creative ideas and then transforming them into real and measurable results for clients in the home and building category. – wrayward.com
Moonlight Creative Group
930 East Blvd Suite B,
Charlotte, NC 28203
704-332-9918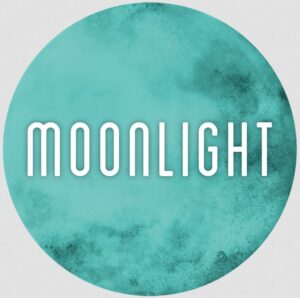 Founded in 1996, Moonlight Creative Group is an award-winning marketing agency in Charlotte, North Carolina with expertise in advertising, branding, and digital marketing. For over two decades, we've traveled time and space creating long-lasting client relationships with businesses, schools, and non-profits. Our clients appreciate our transparency, flexibility, and creativity. But above all, they value how we incorporate their goals into our creative process to deliver effective and memorable marketing solutions. – moonlightcreative.com
Birdsong Gregory
715 N Church St #101,
Charlotte, NC 28202
704-332-2299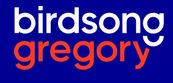 Marketing and branding challenges come in all shapes and sizes, but when we apply our insights-based process, we deliver a consistently successful outcome. Whether you call them key accounts, industry verticals, or target segments, your brand needs to resonate with the PEOPLE inside a business – the individuals who make decisions, in part, based on how your brand makes them feel … and how your marketing makes their job easier. – birdsonggregory.com
Mythic
200 S Tryon St 9th floor,
Charlotte, NC 28202
704-227-0700
After working together for more than a decade in several client/agency relationships, Lee James and David Soliday joined forces to create Mythic. David grew up on the client-side. Lee comes from the creative side of the agency world. These two perspectives – accountability and innovation – foster Mythic's unique understanding of what a client's needs are and how best to deliver on them. By assembling a talented and diverse team from across the country, Mythic is able to provide the kind of strategic thinking, insight-driven ideas, and creativity that maximize brand potential today while setting a course for the future. – mythic.us
The Brandon Agency
112 S Tryon St #700,
Charlotte, NC 28284
980-322-0456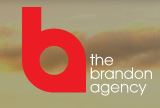 Charlotte has experienced explosive growth over the last thirty years and it's been exciting to be a part of it. Our roots here run deep. The Brandon Agency is the most award-winning full-service marketing and advertising firm in the Carolinas, with a breadth of experience in B2B, finance, real estate, energy, outdoor, and CPG. Our team of over 80 fully integrated and engaged marketing professionals makes us an agency truly worthy of the Queen City. – thebrandonagency.com
Greenspon Advertising
1200 E Morehead St #263,
Charlotte, NC 28204
704-375-3122

Since 1979 the Tellys have been celebrating the best in regional television and video work. In an era where these types of media are being created and consumed in more and more new ways, we're humbled and happy that our work has consistently received this recognition. Our agency was founded in the shadow of the tall buildings and glitzy giants of Uptown Charlotte. One foot grounded firmly in the traditional advertising we learned in the trenches, the other stepping carefully into the brave new world of digital advertising– and whatever was next. Ready to make our mark.- greensponadvertising.com
Ashland Advertising
704 East Blvd Suite #1,
Charlotte, NC 28203
704-332-4222

We are a team of spirited and talented individuals who collectively bring over 50 years of experience in advertising, marketing, and media buying. We distinguish between good and great, and it shows in everything we do. We have an unwavering focus on driving real results for our clients. Through powerful communication strategies, we bridge the gap between the business need of driving sales and the consumers' desire to connect with brands utilizing powerful communication strategies. – ashlandadvertising.com
Saturday Brand Communications
1310 S Tryon St UNIT 110,
Charlotte, NC 28203
704-919-0034

We create strategies and advertising for Saturday Brands—the kinds of brands you seek out on Saturday, the day of the week when you do what you love most. We're always looking for creative solutions to our clients' problems. That means we craft amazing, inspiring, and award-winning work™ but it also means we push the envelope and suggest unexpected creative approaches and strategies as well. Our team creates amazing website experiences for audiences and clients alike, formulates truly awesome social strategies, builds thoughtful and highly effective lead gen campaigns, and then designs digital journeys, ads, and posts that inspire people (and inspire them to act.)In addition to a deeper level of insights gathering about audiences, we have years of experience testing messaging, discovering nuances and finding new opportunities with audiences so that we can build more successful campaigns and inform future work. We've also been able to attract like-minded audiences with our findings and build and/or cultivate communities that enjoy passionate followings, thanks to our work. – heysaturday.com
ABZ Creative Partners
1000 North Carolina Music Factory Blvd suite c6-203,
Charlotte, NC 28206
704-374-1072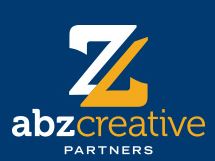 "Traditional" marketing is anything but at ABZ. If you want an innovative, good-looking design, we definitely have it. But we're so much more than that. Take your brand to the next level with design and creative copy that is custom-crafted to accomplish your immediate goals while supporting your long-term strategy. Our approach is always strategic and results-driven for quantifiable returns. So whether you need a snappy print ad, comprehensive trade show marketing, strategic outdoor advertising, brand-identifiable vehicle wraps, or an on-point 30-second radio spot script, you can count on ABZ to deliver creative solutions that support your goals.- abzcreativepartners.com
Mindstorm Communications Group, Inc.
10316 Feldfarm Ln STE 200,
Charlotte, NC 28210
704-331-0870
We do things differently yet focus on doing things right. For over 20 years, we have been igniting businesses and brands, creating graphics, developing websites, building marketing plans, building brands, managing research, and launching advertising campaigns. Our focus is on branding and marketing for business-to-consumer and business-to-business in a variety of industries. Our marketing knowledge is regional and global. Our branding and marketing industry experience ranges, from industrial to medical to consumer goods to biotech. – gomindstorm.com